11 USA Ports Through Which Cars Ship To Nigeria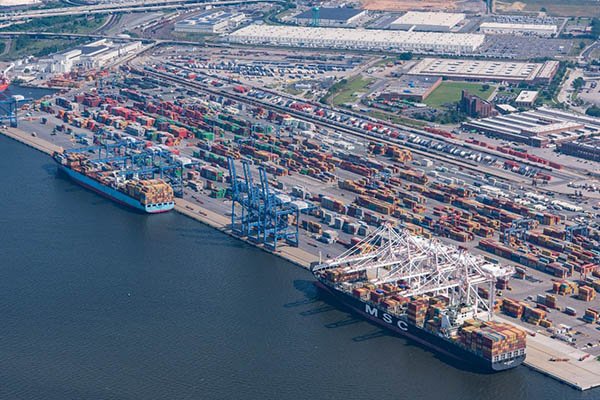 When buying your car from USA, one thing you should never overlook is the distance between the location of the car and the closest port of exit. This is very critical because it's a major determining factor of the total cost of landing your car to Nigeria especially for those on a budget.
If you don't pre-determine the distance to the closest port before buying your car, you may end up paying up to additional N900,000 ($2,500) to transport your car within the United States in a bid to get it to the port. Then you'll pay another N306,000 ($850) as ocean freight from the US port to the Nigerian port.
That's a total cost of N1,206,000 ($3,350) as against a total cost that can be as low as N360,000 ($1,000) if the car is purchased at a location very close to the port. Certainly, no one will be happy with such a deal. Don't make the mistake of buying a 2005 Toyota Corolla from Alaska thinking you will get it to Nigeria at a good price. The trucking and shipping cost alone will shake your bank account without mercy.
I decided to write about this because it's one of the most popular questions we receive from our Autojosh followers. Some were even forced to ask after they had made the mistake of buying their cars from a wrong location. One bought his car in Alaska while the other bought his in Hawaii. They were excited by the cheap prices they saw on online auctions but immediately realised it was a bad idea when they received the invoices from their shipping agents after the bids had been won.
The person that bought from Hawaii got an outrageous bill of about $3,700 to get his 2006 Toyota Rav4 to Lagos. They eventually returned the cars to wherever they were bought as shipping to Nigeria wouldn't have made any economic sense. Note that auction companies usually charge a fees for such returns.
Today, we'll be looking at the location of 11 USA ports through which you can easily ship your cars to Nigeria as well as the Shipping lines that sail from those ports:
1. Baltimore, Maryland: Grimaldi and Sallaum Shipping Line
2. Boston, Massachusetts: Sallaum
3. Freeport, Texas: Sallaum
4. Galveston, Texas: Grimaldi (Grimaldi will move from Galveston to Freeport on 24th of February 2020).
5. Jacksonville, Florida: Grimaldi and Sallaum
6. Newark, New Jersey: Sallaum
7. New York (NYCT): Grimaldi
8. Philadelphia, Pennsylvania: Sallaum
9. Providence, Rhode Island: Grimaldi
10. Savannah, Georgia: Grimaldi
11. Wilmington, Delaware: Grimaldi
Most people prefer to ship their cars through Grimaldi as the cost of clearing cars that arrive on Sallaum can be more expensive especially in the case of more recent cars.
After you've determined the port through which your car will be shipped, the next step will be to calculate the shipping cost. Check HERE to see how to know the estimated shipping cost of shipping your car from USA to Nigeria.
Is there any other port or shipping line you've shipped through recently? Tell us about it in the comment section if we don't have it on this list.
Don't forget to like, rate and share.