23 Traffic Offences That Can Lead to the Forfeiture of Your Car In Lagos
Since the newly elected governor, Babajide Sanwo-Olu assumed public office as the executive governor of Lagos State, there has been a very strict approach to traffic management in the state. This extends to bringing every resident of the state to a whole new level of sanity and punishment for breaking Lagos traffic rules.
However, one punishment for traffic offence that has left lot of motorists in trepidation is the forfeiture of their cars.
In recent months, news of the auction of cars of errant motorists in Lagos has been a source of worries for motorists in the state.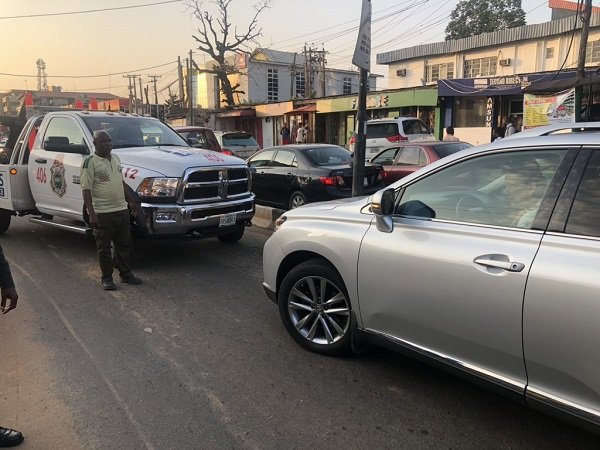 After working so hard or taking a loan to acquire a car, the last thing that one would want is to watch the car being auctioned off at a ridiculous price to some stranger. But that can only happen if one violates any of the many traffic rules in Lagos State.
Remember, the state doesn't accept ignorance of these laws as an excuse. Like the old saying goes; to be forewarned is to be forearmed. So, obey all traffic laws and drive responsibly.  Note:  A fine can be paid in lieu of the forfeiture.
Below is a list of traffic violations that can result in the immediate forfeiture of your car.
1. Driving without a Driver's license
2. Driving without road worthiness
3. Driving Commercial vehicle without Hackney permit
4. No display of Hackney permit
5. Kabu Kabu without permit
6. Disobeying traffic control personnel such as LASTMA
7. Smoking while driving
8. No car hire service permit
9. Driving or Parking on walkway or kerb 
10. Driving against traffic (One Way) or in a direction prohibited by the law
11. Bullion van driving in a direction prohibited by law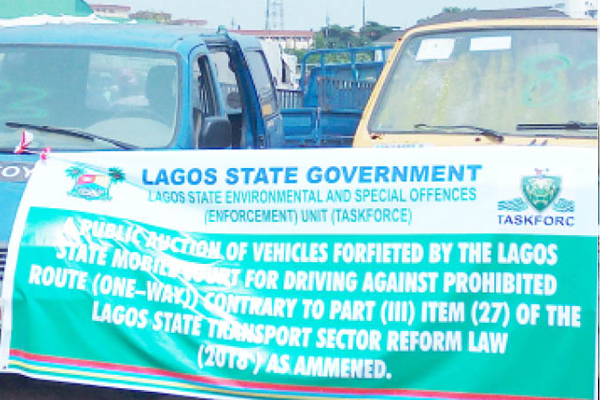 12. Unlicensed motorcyclists will also lose their bikes
13. Motorcycles below 200 cc and bikes driven by minors will be impounded
14. Parking on the yellow line on a public highway or illegal parking
15. Failure to yield to the right of way of a pedestrian at a Zebra crossing
16. Vehicles crossing double yellow line/centre line
17. Ignoring the offside rule by staying within the yellow junction box
18. Failure of a slow-moving vehicle to keep to the right lane
19. Violation of routes by commercial vehicles
20. Overloading of a commercial vehicle
21. Riding Motorcycle On the kerb, median or road set backs
22. Riding a motor-cycle without rider's permit
23. Operating a motor-cycle in a restricted area or on prohibited route