35-Year Old Jowi Zazaa Gifts His Father A ₦280 Million Royce-Rolls Cullinan (See PHOTOS)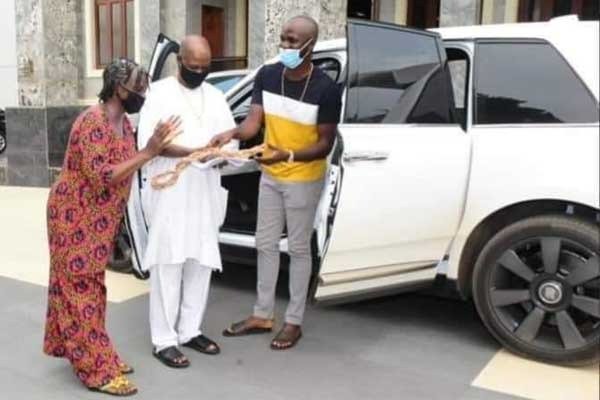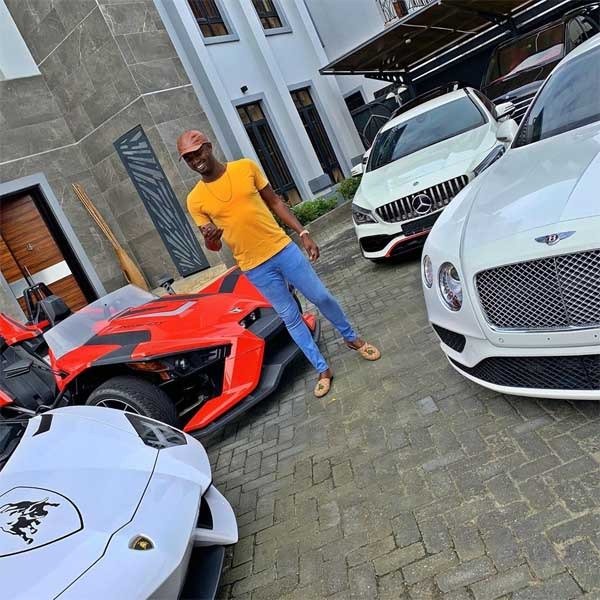 His name is Joseph Ezeokafor, jr., but in the social circle, he is simply known as Jowi Zazaa.
The young oil tycoon and Masters Degree holder from Conventry University became popular for his ownership of an expensive array of choice cars that he often exhibits on social media.
The 35-year-old son of Jezco Oil Boss, Chief Sir Joseph Ezeokafor snr, recently presented his father with a car birthday gift. The philanthropist father was gifted a Rolls-Royce Cullinan.
Recall that his father, during the Covid-19 lockdown, donated N20 million to the Anambra state government. He also donated N50 million to his political party, APGA. To his Ekwulobia community, he shared palliatives such as bags of rice and other food items worth N10 million.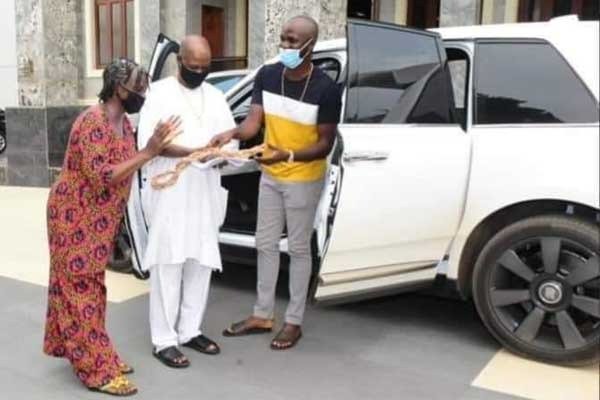 Last year, to celebrate his birthday, the graduate of Madonna University, acquired a Lamborghini Aventador estimated to cost ₦115m.
In April this year, Jowi Zazaa announced the acquisition of a Rolls-Royce Cullinan. We cannot confirm, for now, the Cullinan is the same one he presented to his dad.
Watch the video of when he acquired the car in June below.
In his personal collection of cars, Jowi Zazaa has a Bentley, Mercedes, Polaris, Lamborghini, etc. together with several other luxury cars in his garage that are collectively worth over ₦2 billion.
Here are several photos of the presentation of the Rolls-Royce Cullinan gift to Chief Sir Joseph Ezeokafor.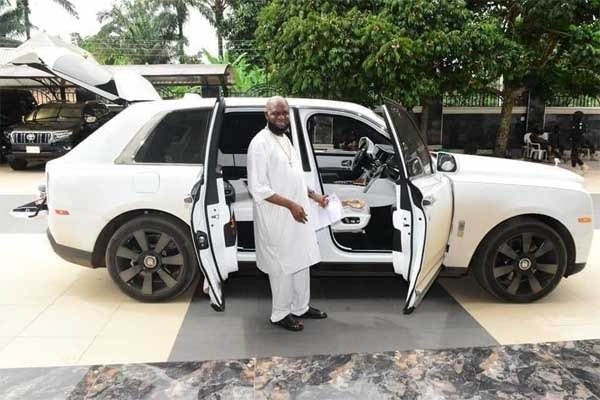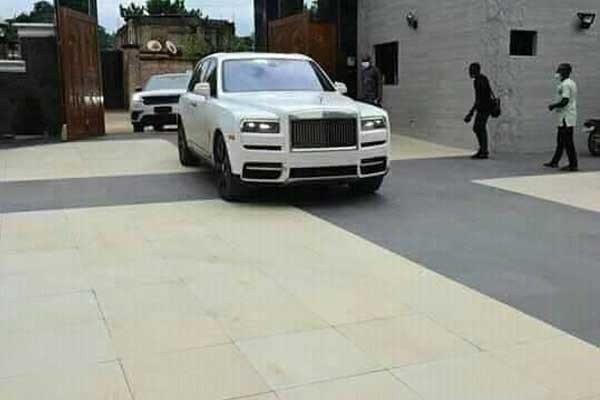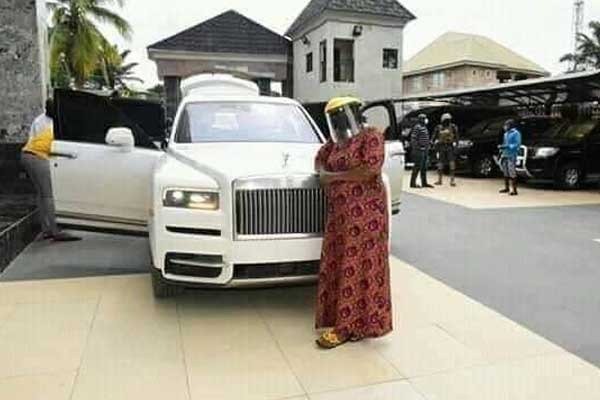 Rolls Royce Cullinan
The Rolls Royce Cullinan was the most anticipated Rolls-Royce of all time before its release in May 2018.
The ultra-swanky vehicle is the first Sport Utility Vehicle from the luxury carmaker, Rolls-Royce Motor Cars.
The Cullinan features sumptuous materials and a plethora of luxury features. The V12 engine provides plenty of power and the SUV rides like a dream. Its power comes from a 6.75-litre V12 engine, producing 563 horsepower and 627 pound-feet of torque. That is more than enough power for quick acceleration, and it all comes on with an effortlessly elegant rush.