42 Year Old Japanese Billionaire Rides Elon Musk As He Becomes The 1st Moon Tourist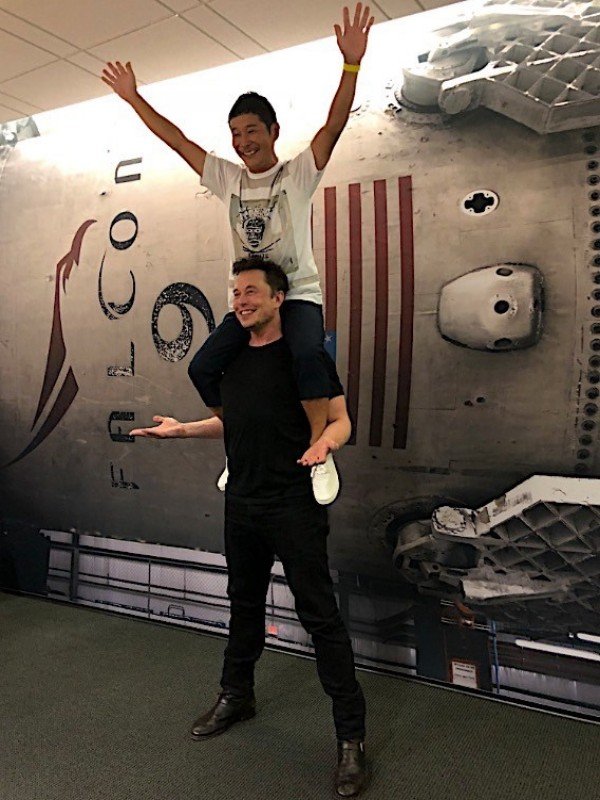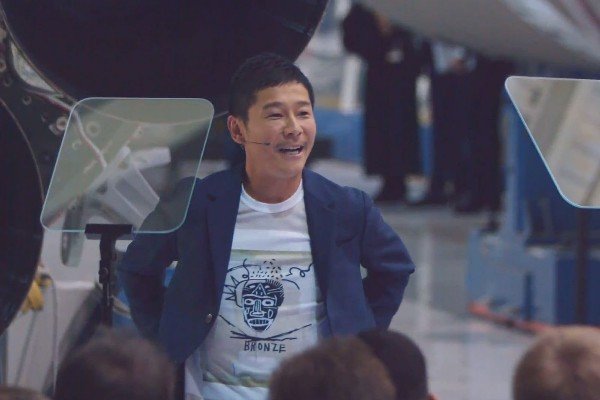 SpaceX CEO Elon Musk has revealed that Japanese billionaire and founder of Zozotown (Japan's largest online clothing retailer), Yusaku Maezawa, will be the first private customer to ride around the Moon on SpaceX Big Falcon Rocket.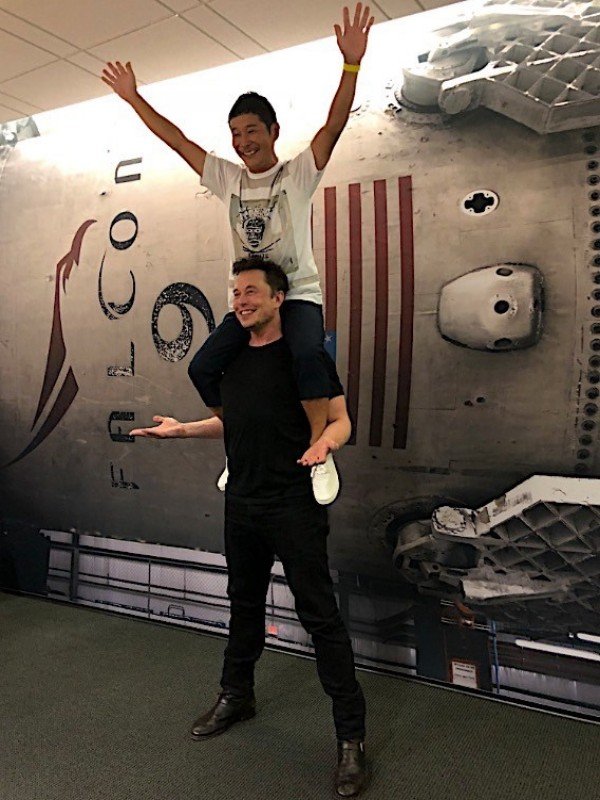 Musk didn't reveal how much money the billionaire paid .But it's obvious it's a large sum of money , as Elon Musk allowed the Japanese to ride him.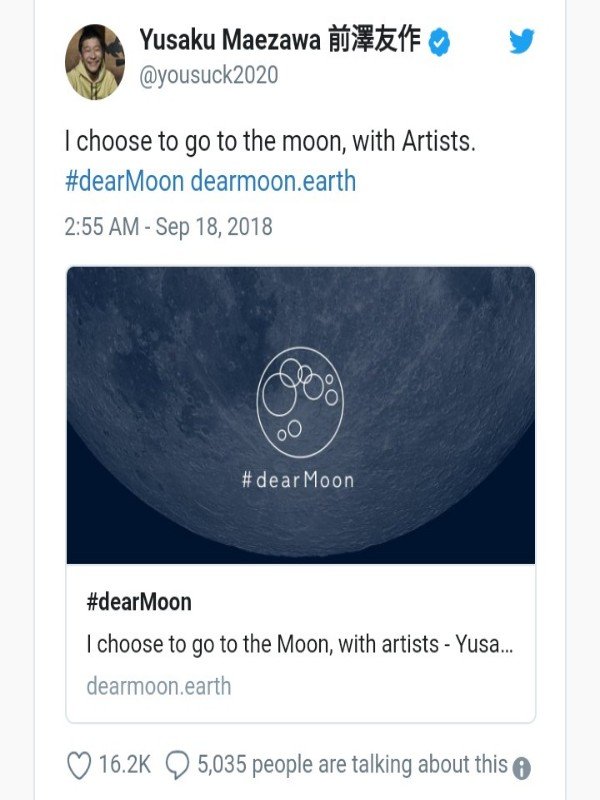 The 42 year old who has a current net worth of $2.9 billion, according to Forbes says
"Finally, I can tell you that I choose to go to the Moon! I choose to go to the moon with artists!"
"I would like to invite six to eight artists from around the world to join me on this mission to the Moon"
"These artists will be asked to create something after they return to Earth, and these masterpieces will inspire the dreamer within all of us"
Elon Musk even joked "Maybe we'll both be on it" which promted the Japanese billionaire to "yes, yes" while the SpaceX employees cheered them up.
The billionaire declined to say how much he paid for the 2023 trip to the moon, but says the trip will be free for the artists (that will include painters, musicians and film directors) who go with him.
They are only expected to reach a distance of 125 miles from the surface of the Moon. It takes about 3 days for a spacecraft to reach the Moon and an average distance of about 239,000 miles (382,500 kilometers).
NASA is also plans to return to the moon. A total of 24 NASA astronauts, all white men, flew to the Moon during the Apollo nine missions, six of which landed astronauts safely on the surface . Only twelve of 24 astronauts walked on the moon surface.
See NASA Launches N541b Parker Solar Probe Into The Sun's Atmosphere To Study It
See Meet SOFIA,The World's Biggest Flying Observatory With A Flight Cost Of N35.9m/hr
Also See: Buy and sell cars faster on Carmart NG