5 Performance Cars Unveiled At The 2018 New York Auto Show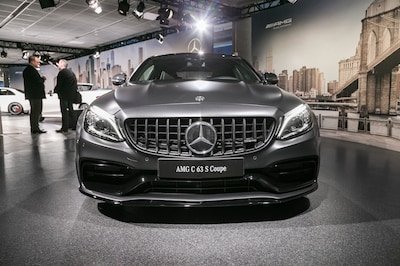 We love powerful cars, and the 2018 New York auto show delivered a good selection of high-end performance models sure to spark any car lover's need for speed.
Not only did sedans, coupes, and convertibles make the list, we have seen Jaguar unleashes its 176mph super SUV that can outsprint most sports car.
With the current SUV and crossover craze, expect more performance variants of these vehicles to debut at future auto shows.
Here are 5 performance cars debuted at the New York auto show
1) 2019 Cadillac CT6 V-Sport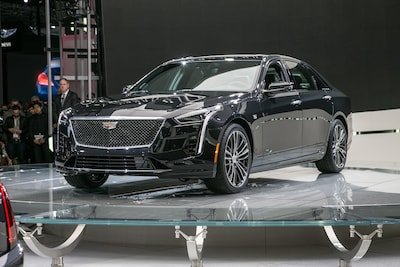 To better separate the CT6 V-Sport from other CT6s,the steering, Magnetic Ride Control, all-wheel-drive system, and exhaust were all recalibrated.
It comes with new, small-displacement 4.2-liter twin-turbo V-8 backed by a 10-speed automatic powers the CT6 V-Sport sedan. The new CT6 V-Sport come in two states of tune: a 500-hp, 553-lb-ft of torque version and a top-of-the-line variant producing 550 hp and 627 lb-ft.
2) 2019 Maserati Levante Trofeo
At 590 hp and 538-lb-ft, the engine in the 2019 Levante Trofeo is the most powerful ever placed in a Maserati. Hand-assembled by Ferrari in Maranello, Levante Trofeo 3.8-liter twin-turbo V-8 propels the to 60 mph in just 3.8 seconds and gets the SUV to a top speed of 187 mph.
3) 2019 Jaguar F-Pace SVR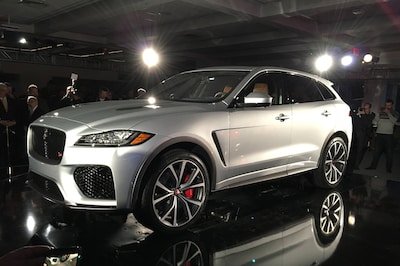 The newly unveiled 2019 F-Pace SVR rockets to 60 mph in a Jaguar-estimated 4.1 seconds with the help of a 5.0-liter supercharged V-8 that churns out 550 hp and 502 lb-ft of torque. A new electronic rear differential is the highlight of the standard all-wheel-drive system, and an eight-speed automatic is the sole transmission choice.
4) 2019 Mercedes-AMG GT 4-Door Coupe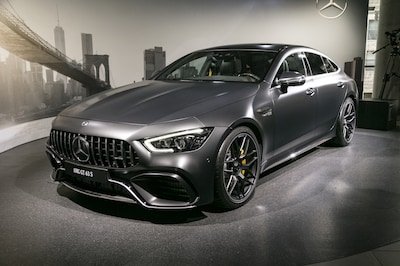 There are 3 models, each with its own power level. The GT 53 uses a 3.0-liter turbocharged inline-six with a mild-hybrid system.It produces 429 hp and can hit 60 mph in an estimated 4.4 seconds. The GT 63 comes equipped with a 577-hp 4.0-liter twin-turbo V-8, and AMG claims a 0–60 run of 3.3 seconds. The range-topping GT 63 S packs the same twin-turbo V-8 but tuned to produce 630 hp and 627 lb-ft, good for 60 mph in 3.1 seconds and an impressive top speed of 195 mph.
All models use AMG's nine-speed automatic.
5) 2019 Mercedes-AMG C 63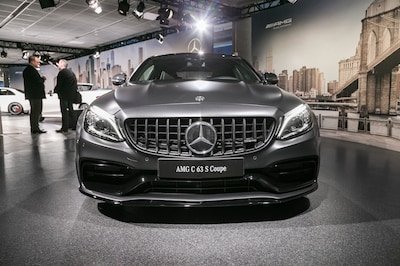 Mercedes-AMG refreshes the powerful C 63 family(sedan, coupe, and cabriolet) with a new grille and redesigned front bumper with new air intakes.
Mechanically, power output remains the same from the 4.0-liter twin-turbo V-8—469 hp for the C 63 and 503 hp for the C 63 S,but the lineup receives a new nine-speed dual-clutch transmission.
Which of these newly unveiled models is your favourite?