See The Dangerous Way A Lady Sat On A Commercial Motorcycle (PHOTO)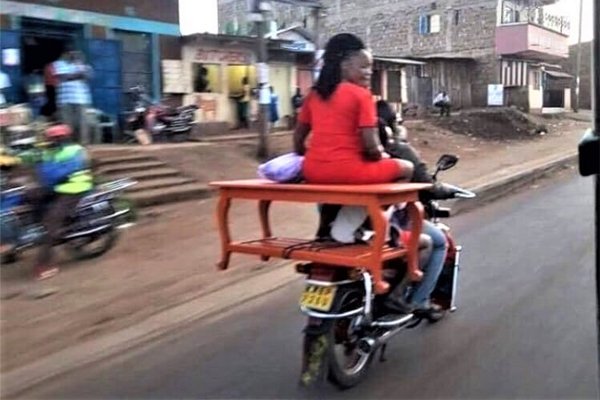 A woman was spotted sitting dangerously on a table mounted on a mobile commercial motorcycle.
It is unknown the location where the photo was captured.
That notwithstanding, this is a very dangerous way to commute.
See the photo below.