A Look At The Hongqi L5, China's Most Expensive Car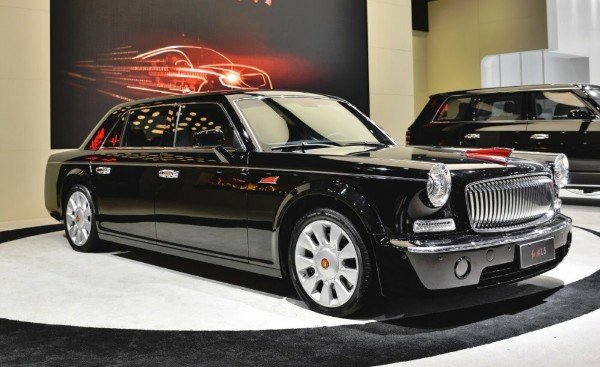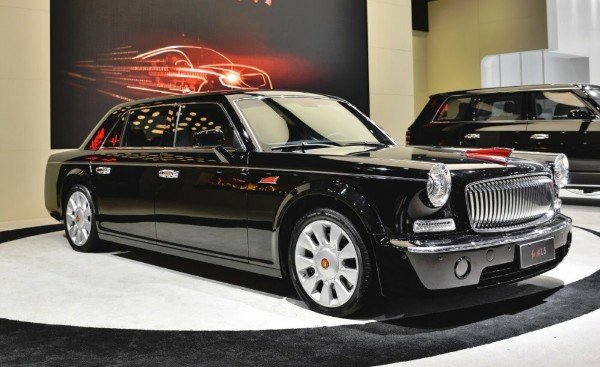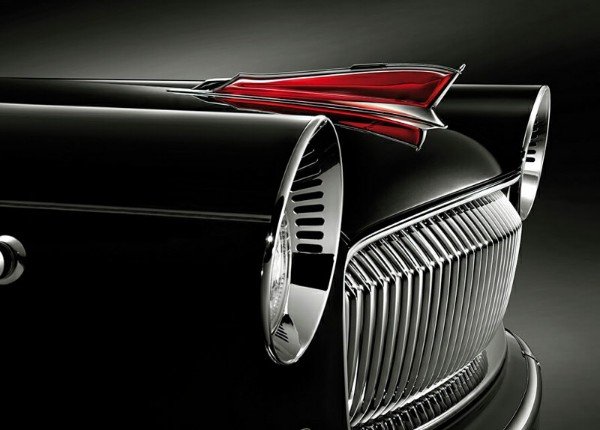 The L5 ,the retro styled luxury car from the oldest automaker in China, Hongqi -which literally means "red flag", is the most expensive Chinese-made car ever .
The luxury car "dubbed as the Rolls Royce of China" is part of the Hongqi L-Series. The Hongqi L9 parade car debuted in 2009.This was followed by the Hongqi L7 in 2012 and finally by the Hongqi L5 in 2013.
Just like the Rolls-Royce and Toyota's Century Limo, the Chinese-only Hongqi L5 is aimed at billionaire businessmen and super stars who want to show off their being-Chinese credentials. It is also the official state car of  China's Paramount leader, Xi Jinping.
It comes in three versions, one for members of the government, one for parades and the civilian model. All measure 5.5 meters long, 2 meters wide, 1.5 meters high and with a wheelbase of 3.4 meters.
To put that into perspective,the Mercedes-Maybach S600 is 5.2 meters long .The L5 non-armoured version's weight of 3150 kilo compared with Mercedes' 2390 kilo .
And the engine that moves this monster is a 6.0 liter V12, producing around 402-horsepower . Gearbox is a six-speed automatic sending power to all four wheels. It can travel more than 500 miles on a single 105 liter tank of fuel .Hongqi didn't specify the top speed and acceleration.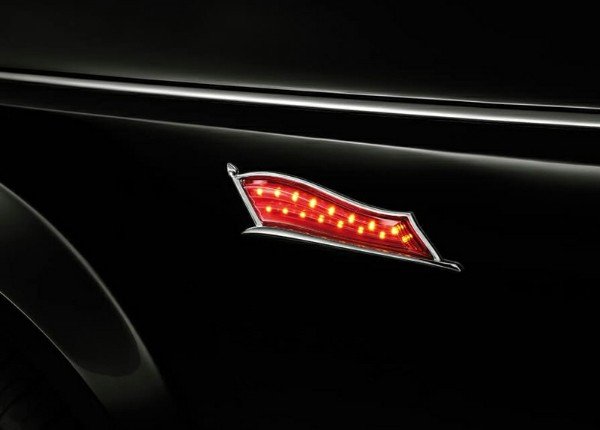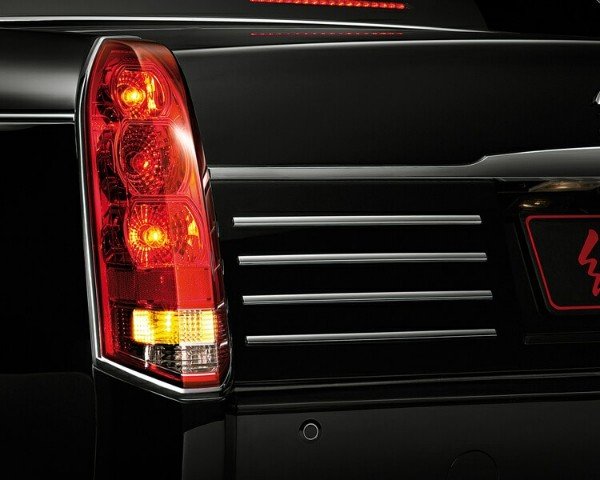 The exterior features the red-flag emblems.In it are 16 highly luminous LED lights to bring additional safety in driving.Its gun barrel-shaped head light is a traditional halogen lamp, with the air vent on the lampshade directly linked to the air filters on both sides of the engine.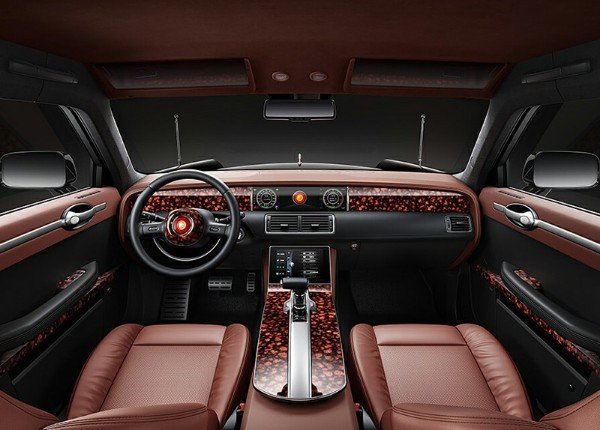 The interior is a work of art with rose wood panels and cream white leather. The centrally mounted instrument panel is fully digital and measures 15.3 inches. The lower 8-inch touch screen controls the infotainment and various other functions.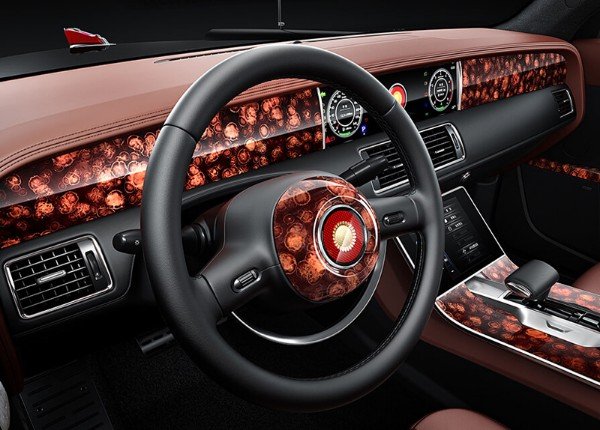 The inner rim of the steering wheel is for the horn.The logo in the middle of the steering wheel is a golden sunflower, which symbolises long life and good luck in Chinese .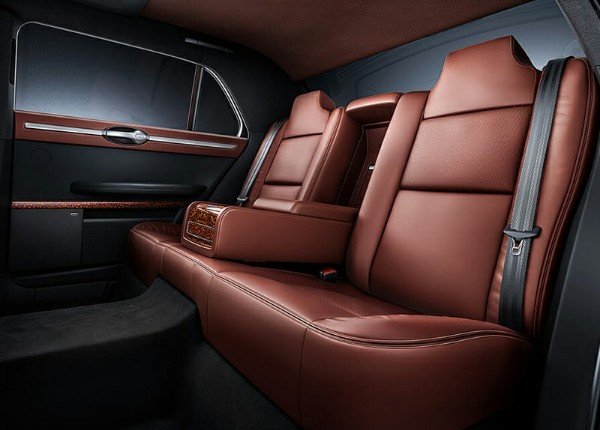 The rear compartment has a 1.1 meters of leg room, beige carpets, rear-seat entertainment system with television, Bose sound system and a 6-disc CD changer.
The Hongqi L5 can compete with cars like the Russian Aurus Senat and the Rolls-Royce Phantom in the marketplace. But in reality, this unique and ultra rare China-only Limo doesn't really compete with anything.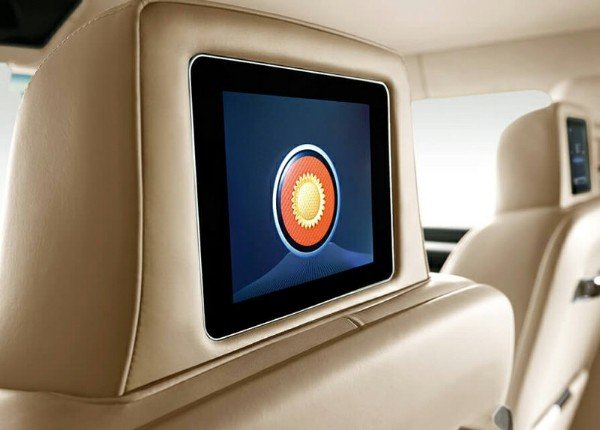 The L5 would set you back about £ 850,000 (roughly ₦402m Naira), or as much as a hypercar. Of course, you'd never be allowed to buy one in the first place,just like the Toyota's Japan-only Century Limo.
What Do You Think?