Abandoned 1972 Barn Parked Toyota Celica Gets A Stunning Restoration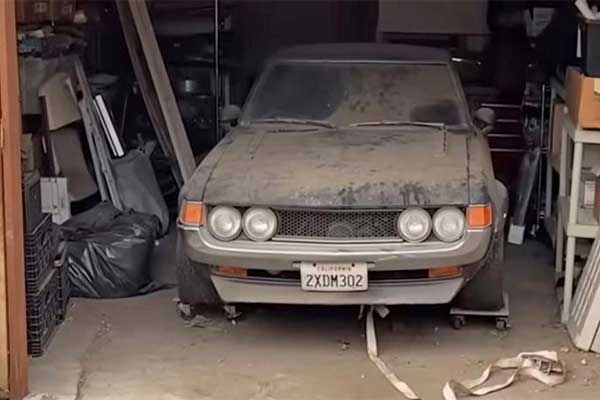 It's not a new thing to see cars abandoned or garaged/barn parked being discovered and brought back to life but this case of a 1972 Toyota Celica is special.
The Celica is a model that many gearheads love, so to find a 1972 example sat around in a barn for so many years is something truly remarkable, especially when we see the condition the car is in after some 20 years stood around in a barn. Thankfully as well as this amazing car, the Celica is going to have a long and fruitful life in the hands of Papadakis Racing.
This is an even rare example than a stock 1977 Celica. The 2.0-liter engine under the hood has undergone several modifications and is more powerful than the factory numbers. In Japanese spec, this mill has around 140 horsepower. Most of the video is focused on the mechanical work done to the car and as you can see from the footage, not everything is perfect.
Inside there is an aftermarket fiberglass TRD racing seat, an Abarth steering wheel, and upgraded dials, showing that previous owners spent some time on the track. The new owner wants to fix the cooling/heating by mounting the interchangeable air vents. He also wants to fix the mechanism of the frameless windows for smoother operation.
This 1972 Toyota Celica is a reminder of a time when Japanese cars were just beginning to put their mark on the American automotive landscape.