South African Based Company Armormax Builds World's 1st Armored Jaguar i-Pace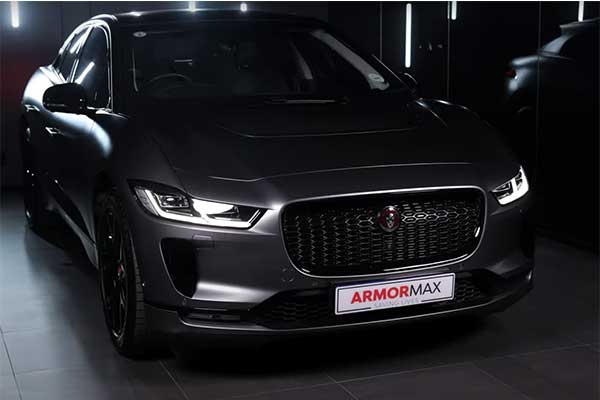 A South African-based turner company has built the 1st ever jaguar i-Pace armored SUV. Armormax, renowned for building luxury armored vehicles, recently handed over an armored version of the all-electric Jaguar i-Pace to its owner.
Armoring a vehicle tends to add a ton of weight, but Armormax says the i-Pace takes advantage of its in-house materials. The company claims its protection material is the lightest in the world and notes the use of high-grade ballistic glass. The I-Pace offers a B4 ballistic protection rating, which covers handguns up to a .44 Magnum and shotguns. Armormax added run-flat tires and an external intercom system.
Still, the armored EV will be inevitably heavier than the standard model that tips the scales at 4,868 pounds (2,208 kg) – the question is by how much. In any case, owners of the Jaguar SUV that require more protection from their vehicle will be delighted to know about the availability of such a kit.
Managing Director of Armormax, Grant Anderson says "This project presented a great opportunity to challenge ourselves and expand our capabilities. We immediately involved the technical team at Jaguar Land Rover South Africa to assist and they were fantastic in helping us understand the intricacies of this electric vehicle. We are proud to say we built this car to our high standard despite the challenges and left the base vehicle very much unchanged".
South Africa is quickly becoming a hotspot for armored vehicles, with one of the world's leading experts in the field, SVI Engineering, designing and building cars in SA.
Why South Africa? It's a beautiful country with a massive crime problem. From January to March, more than 5,000 vehicles were carjacked at gunpoint, and South Africans are simply fighting back against this common crime.