Again, Lamborghini Delivers ₦200m Huracan Evo That Every Aircrafts Must Follow At Italy's Airport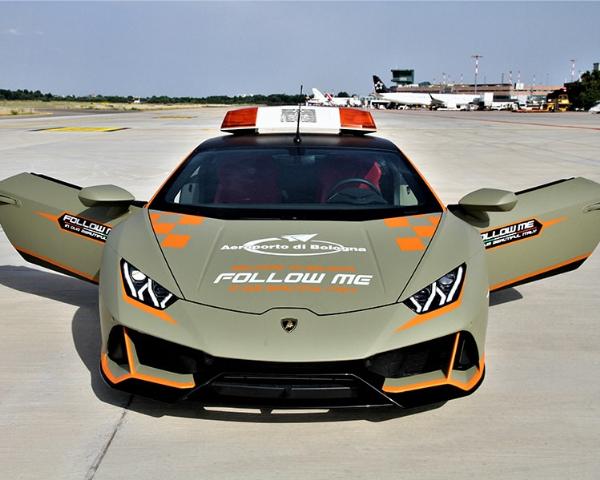 For the 7th time in 8 years, Lamborghini delivers a Huracan Evo 'Follow Me' sports car that every aircrafts must at Italy's airport.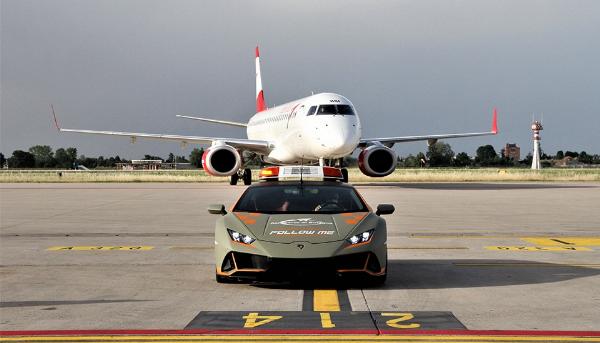 Lamborghini has gifted Bologna international airport a brand new "Follow Me" car, a Huracan Evo, that will guide aircrafts to the runway to help them take off.
Just like the other Follow Me car, every aircraft must follow this unique Lamborghini Huracán Evo before takeoff and after landing at the Bologna Guglielmo Marconi International Airport.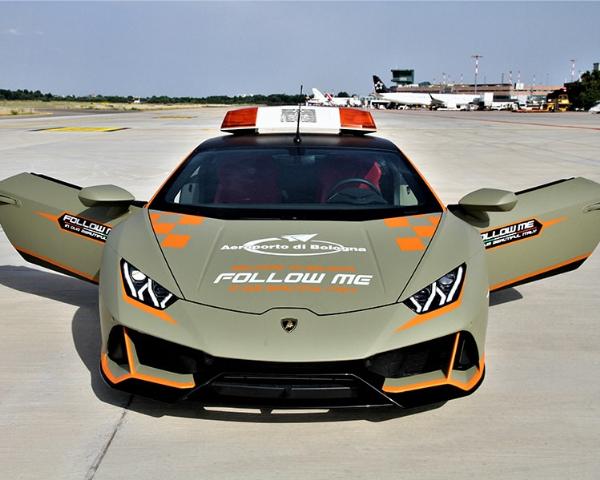 Created by the Lamborghini Centro Stile design department, this new "Follow Me" version of the Huracán Evo super sports car is specifically designed to excite people travelling through the International Airport.
It combines a base colour of Verde Turbine Matt green and chequered Arancione Matt orange graphics that echo the markings on normal airport ground support vehicles. The livery is meant to catch the attention of pilots.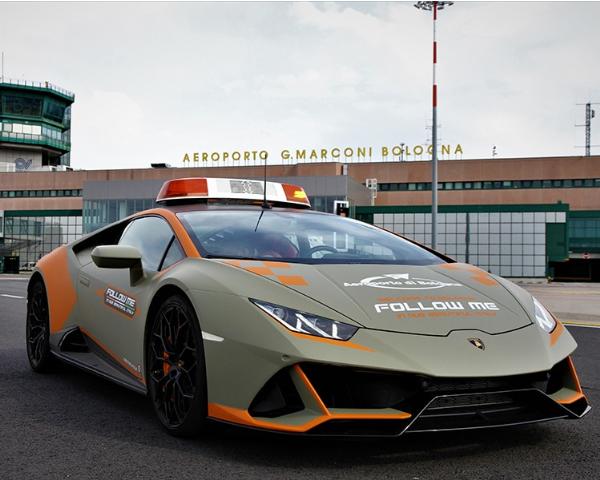 On the outside, it has a welcome message to visitors, saying "Follow Me in our Beautiful Country". This is accompanied by the classic green, white and red of the Italian flag.
For safety purposes, the car is fitted with flashing warning lights and a radio for communicating with the Airport control tower.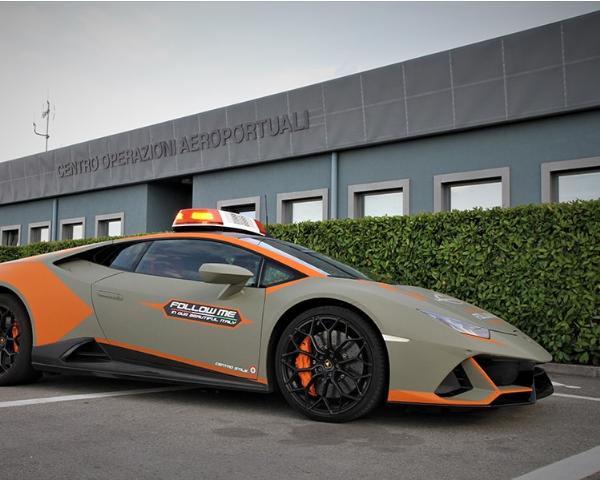 In a statement, the automaker said :
"This original idea is part of a long-standing collaboration with the airport authorities as what better welcome to the bel paese could there be, than the unique power, technology and design of the Lamborghini Huracán Evo?"
Powering this mid-engined exotic monster is a powerful, aspirated V10, 5.2 litre engine that produces 640 horsepower and 443 lb-ft of torque. The Evo can do a 0-62 mph time of 2.9 seconds and a top speed in excess of 200 mph.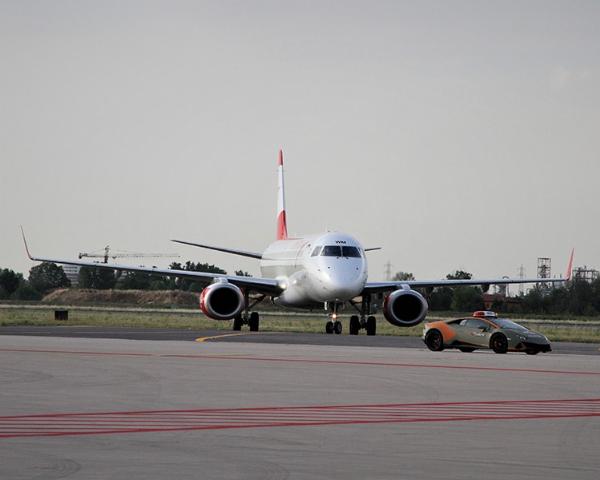 The new car comes a year after Lamborghini introduced a Huracan model decked in a tricolor Italian livery at the airport. A total of seven special 'Follow Me' cars have been in operation at Bologna airport since 2013.
Each are equipped with a set of flashing lights, warning signs, and a radio linked to the airport control tower.
Lamborghini currently has a green Aventador SVJ and yellow Urus on display at one of the airport's terminals.