Air Traffic School: Akwa Ibom State Partners Nigerian Airforce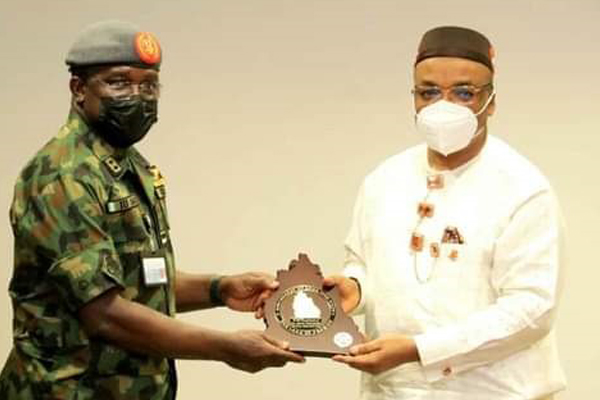 Governor Udom Emmanuel who presented a Certificate of Occupancy of the proposed 30-hectare project site to the Chief of Air Staff, Air Vice Marshal Isiaka Amoo, Friday in Uyo, said the state was the best location for the establishment of the Air Traffic School.
The State Governor received the Air Marshal Amoo on a condolence visit. The visit is over the demise of the former Airforce Chief, Air Marshal Nsikak Eduok. Udom declared the readiness of the state government to strengthen its partnership with the Nigerian military.
Expatiating further on the state's preparedness to partner with the Nigerian Airforce, he said the terminal building under construction in the state-owned airport upon completion will be unprecedented and that the state would soon complete an in-country Maintenance, Repair and Operations (MRO) facility that would offer such services without the need for foreign exchange. Air Traffic School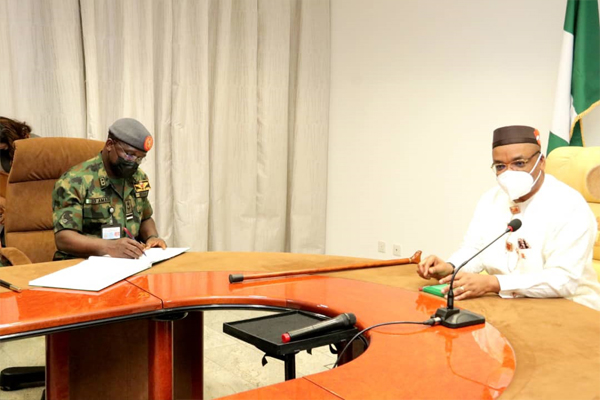 "Our major gateways of development are at an advanced state.  Air Traffic School
"Our road network is one of the best in the whole country. Talk about air, our airport has an upgraded category two runway that can still take commercial flights even in bad weather. By the time we finish our terminal building, it will have no rival in Africa.
"Even our taxiway is built as a proper runway. Therefore, it can serve anytime we want to resurface the main runway.
"So you can't have an air training school anywhere in this country better than in Akwa Ibom.
"We have a lot in terms of infrastructure that we can partner. Air Traffic School
"Our MRO will soon be ready, so flying your aircraft abroad for servicing will no more be fanciful.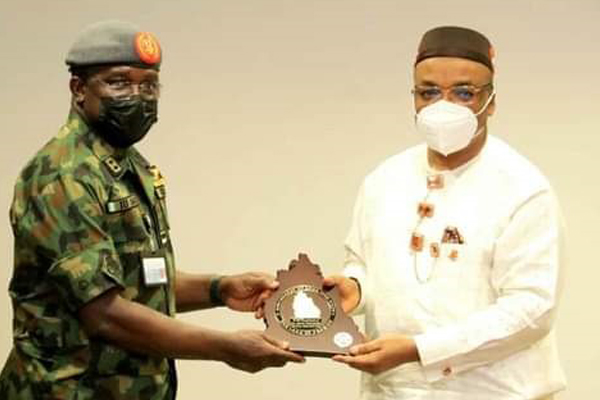 "Pay us naira, use our facilities and you serve your foreign exchange", he added. Air Traffic School
He thanked President Muhammadu Buhari, for sending his condolences to the family of late Air Marshall Nsikak Eduok, and also used the occasion to condole with the families of the Airforce officers who lost their lives in the recent plane crash near the Abuja Airport.
Governor Emmanuel congratulated the new Airforce Chief on his elevation. He prayed that his efforts in curbing insecurity in the various parts of the country yield results. Air Traffic School
The governor commended the high standards and professionalism brought to bear in the administration of the Nigerian Airforce School in the state and expressed the hope that the standards would be sustained. Air Traffic School