Amotekun Intercept Truck Loaded With Herdsmen Moving Towards Troubled Ibarapa, Recovers 25 Guns (PHOTOS)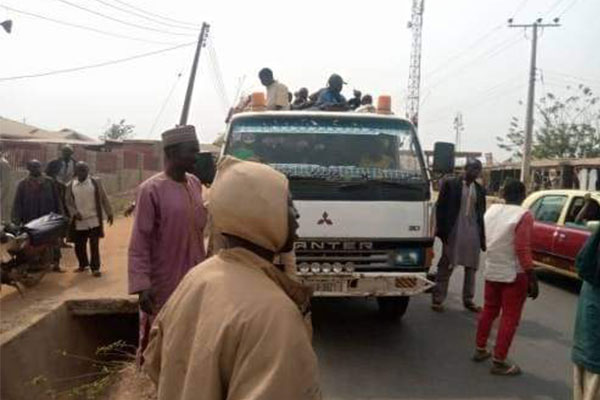 Oyo Amotekun intercept truck loaded with herdsmen moving towards troubled Ibarapa, recovers 25 guns.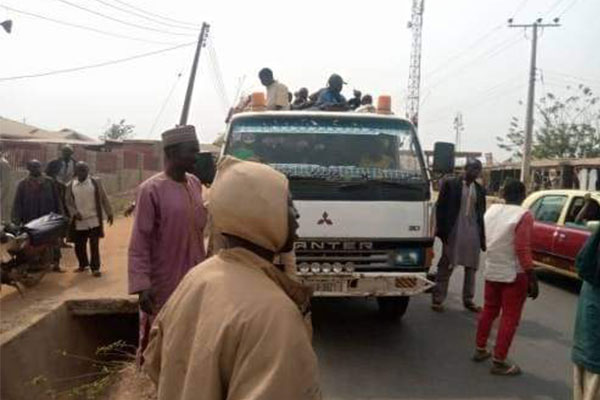 A truck loaded with gunmen suspected to be herdsmen has been intercepted by the Operatives of the Oyo State chapter of the Western Nigeria Security Network, popularly known as Amotekun.
The truck, with Kebbi registration number TUR30ZY, was heading to Igangan community in the recently troubled Ibarapa.
According to reports, the Amotekun officials found 25 guns and 10 dogs in the truck alongside the suspects. The suspects have been handed over to the police authorities in Ido for more profiling.
"The Oyo State Amotekun, Ido unit led by Gbenga Olanrewaju made the arrest. They are suspected herdsmen in possession of about 25 dane guns and 10 dogs. They have been handed over to the police for further interrogation," an official said.
There has been unrest in Igangan in Ibarapa recently due to worsening insecurity – kidnappings and killings.
This escalated when a pan-Oduduwa nation agitator, Chief Sunday Adeyemo, more popularly known as Sunday Igboho, issued an ultimatum to Fulani herdsmen, believed to be behind the insecurity, to vacate the state.
Igboho himself on Sunday narrated how some criminals fired bullets at him at the Seriki Fulani of Igangan, Saliu Abdulkadir's place in Ibarapa but that they did not harm him.
Earlier on Friday, irate youths had also attacked the Seriki Fulani. This is after violence erupted in Igangan, Ibarapa, in the Fulani community. It was during this uproar that houses and property of the Seriki Fulani, Abdulkadir, were burnt.
Abdulkadir had told reporters that he, his wives and children were sent out of the settlement. He added that 11 vehicles and houses were burnt in the process.
The Seriki had thereafter fled the community with his family, as aggrieved youths put fire to the settlement.
Igboho had ordered that the killer herdsmen ravaging the South-West should leave.
The Oyo State Commissioner of Police, Ngozi Onadeko, had also visited the community. She said that Igboho's visit truncated the "relative peace and calmness" the Igangan community enjoyed.
Onadeko had vowed to bring the masterminds of the attack on the Fulani community in Igangan to justice. He reiterated that the security agencies would not watch while some criminal elements take the law into their own hands.
Source : Saharareporters