This Is The Baddest Toyota Hilux You've Ever Seen (Photos)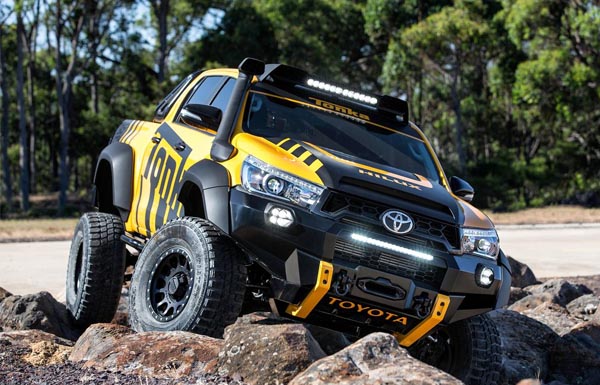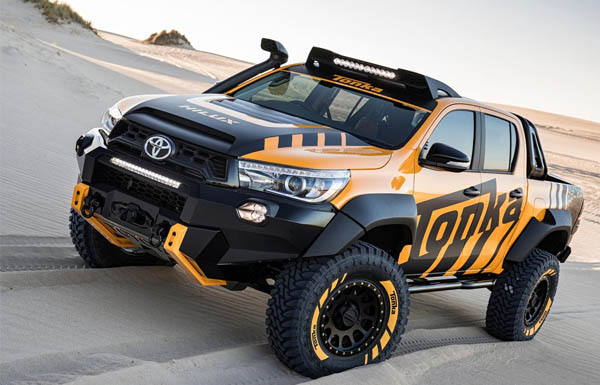 If you intend to buy a car for showoff, I bet, a Toyota Hilux is the last that would come to your mind. But with this Toyota Hilux Tonka, the reverse is the case because you'll definitely love it.
With ground clearance of over 150mm combined with a high-riding axle, heavy-duty suspension and 35-inch diameter tyres, and a SR5 double cab with a powerful 2.8-litre four-cylinder turbo-diesel engine, The new Toyota Hilux Tonka Concept will take you anywhere on Nigerian roads
"We have taken Tonka out of the sand pit and reinvented Hilux from top to bottom and from nose to tail, inspired by the Tonka trucks that kids play with in their backyards, the Hilux Tonka Concept goes way beyond the already hugely capable abilities of Hilux to traverse rocks and other rugged terrain. The Hilux Tonka Concept is dramatic evidence that our local team loves to have fun, we're keen to explore new ideas and we're always looking to push the boundaries of what's possible". said the Product design chief Nicolas Hogios.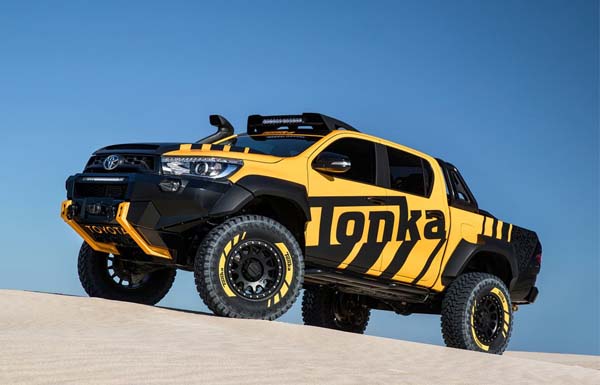 Other features of this 'monster-truck' are; High-performance off-road LED lighting in the bar of the roof for excellent night-vision, tubular side rails protect the body and chassis, a rugged bash plate made from 6mm-thick alloy to protect delicate components, among others.
Toyota designed this concept to celebrate both Tonka's 70th anniversary and their 80th anniversary.
See Related Post 2017 Toyota Hilux Gets The TRD Pack With N20m Price Tag (Photos)
Although the Toyota Hilux Tonka Concept might not be put up for sale, lovers of Toyota and Tonka can see the vehicles in expos and exhibitions.
See more photos below;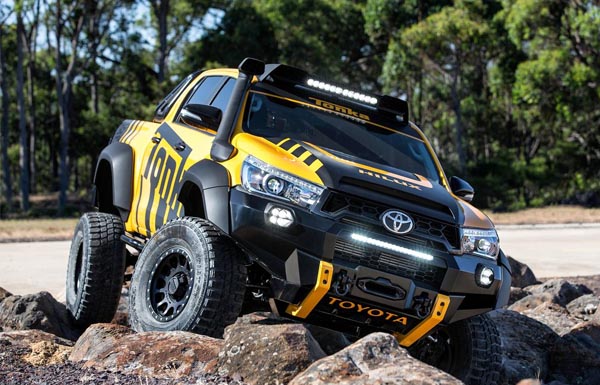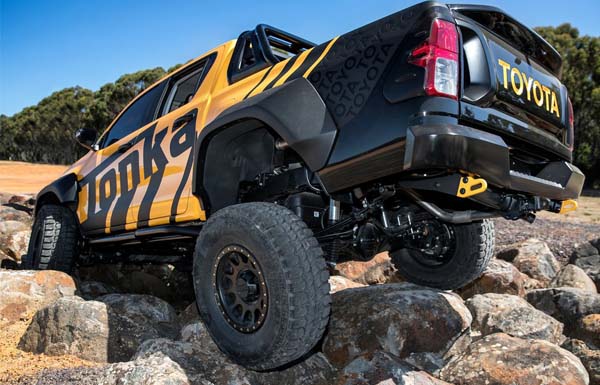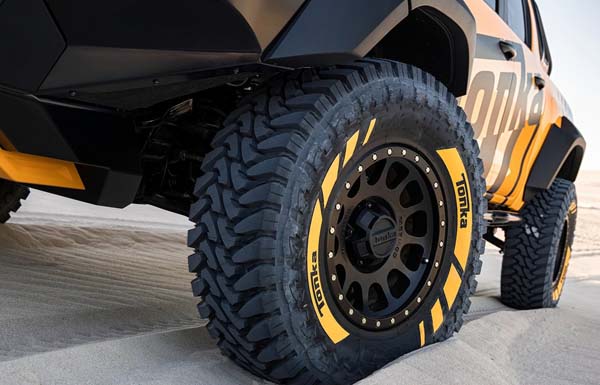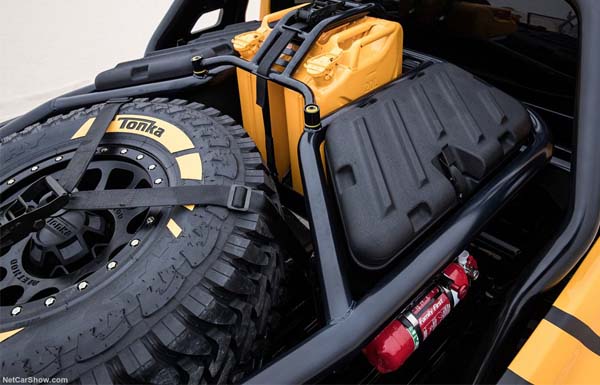 See Related Post 2017 Toyota Hilux Gets The TRD Pack With N20m Price Tag (Photos)