Banky W Set To Auction His Famous Range Rover SUV (PHOTOS)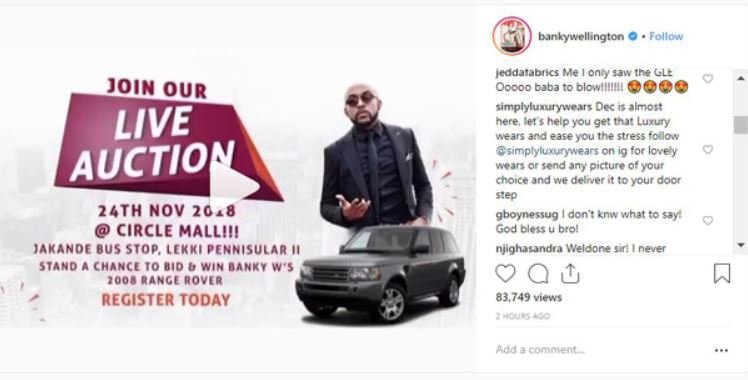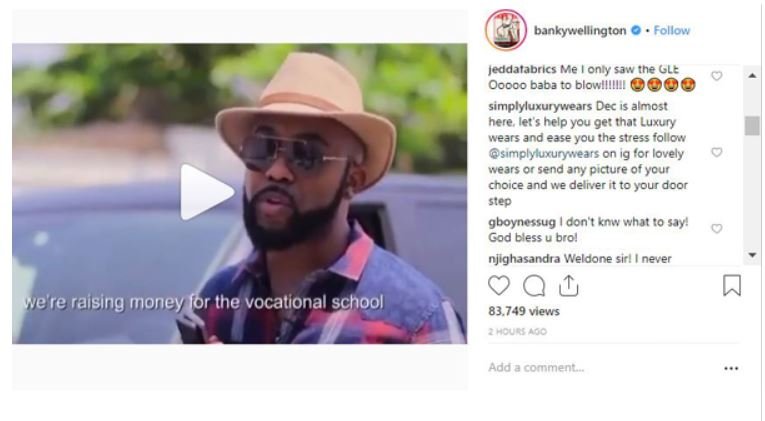 Music star and actor Banky W is set to auction his famous Range Rover SUV.
The vehicle which was drawn to public attention some months ago when a bizarre video of  a female mocking the car as beneath his status.
Watch the video HERE.
To announce the planned auction, Banky W took to his Instagram account to promote a video to make his intention public..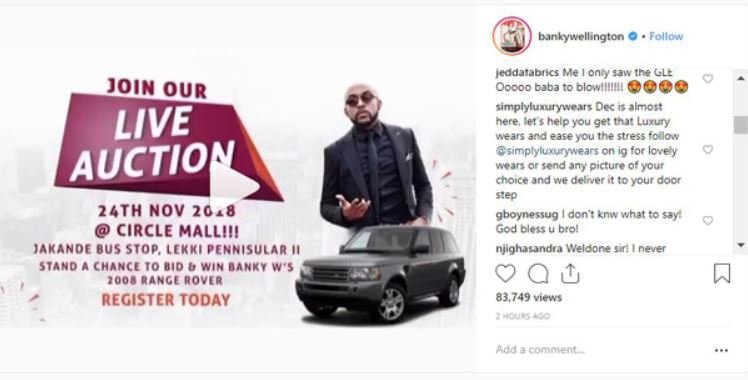 According to the artiste, the proceed from the auction of the Range Rover Sport will be donated to charity.
He captioned the Instagram video thus:
"This Range Rover has been so good to my Madam and I, but this Saturday Nov 24th we are auctioning it to raise money for The School for the Blind, and for @pinkoaktrust… If you're looking for a used Car, buy this piece of Nigerian Pop Culture history instead. It has been in more videos and movies than any other option out there lol. It was also the subject of a stalker video some months ago. Point being, it's famous, and these charities need our help. So come through on Saturday and bid on this and many more cars… Hit up @cars45ng @carsbazr with any questions #Carsbazrliveauctuon #Cars45BankyWCharityChallenge #BuyBankysRange
Watch the Instagram video