Watch A Bear Carjack A Mercedes E-Class, Car Owners Scream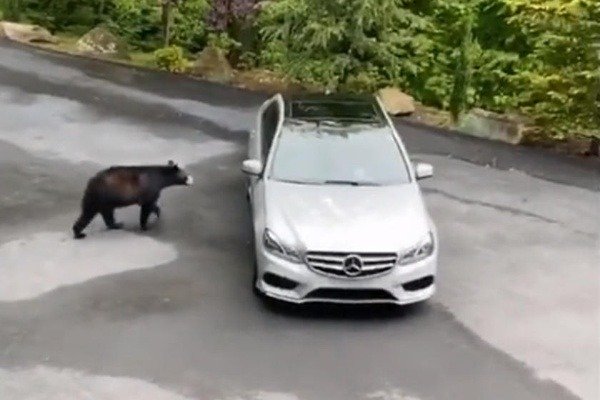 This is the moment baby bear tries to carjack a luxury Mercedes E-Class.
According to animal conservationist, bears are nature's number one carjackers.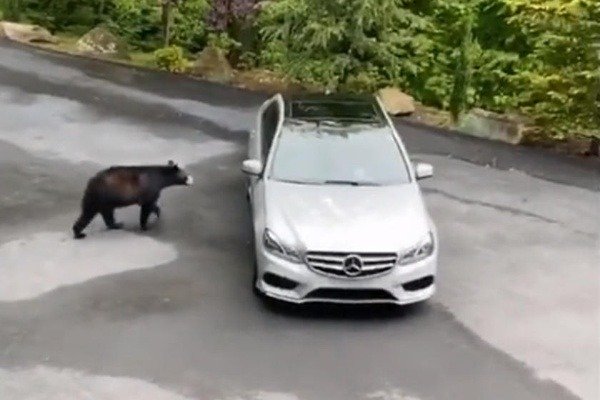 Legendary animal conservationist Steve Irwin has been quoted as saying that bears are nature's number one carjackers. This is closely followed by the common Vervet Monkey and African Baboon.
And he is right, cos their are tons of videos online to back up his claim. In a trending video that was posted on TikTok, a bear was spotted making its way down to a parked Mercedes-Benz E-Class.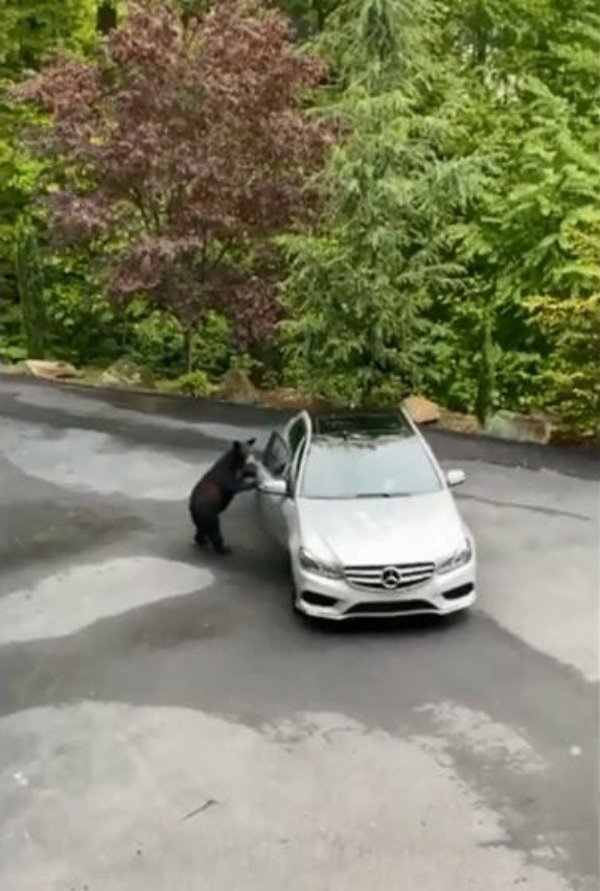 "Are you sure you locked the door?" asked a lady.
Someone in the video also shouted :
"Hey! Don't go back to the car!", revealing that the bear had earlier approached the luxury car.
As the bear opens the door, it became clear that the car had been unlocked all this while, and that it was too late to secure it.
The owners of car, a group of friends, who were busy observing the event from afar, can be heard screaming to scare the bear off.
Thankfully, the screaming was able to scare the young bear away, and back into forest.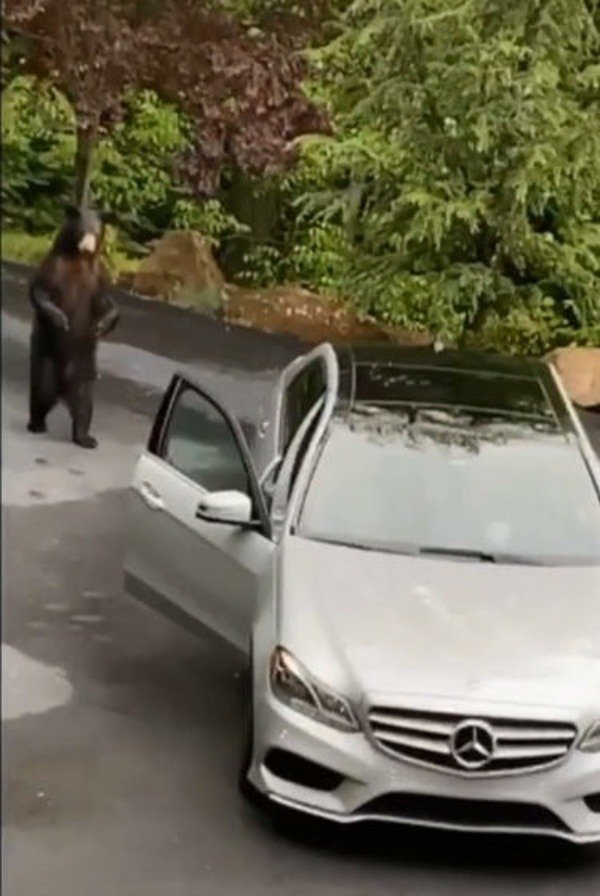 The short clip above explains the whole event…
Historically, the Mercedes-Benz E-Class is the German autogiant's best-selling model, with more than 13 million sold by 2015.
The first E-Class series was originally available as four-door sedan, five-door station wagon, 2 door coupe and 2 door convertible.