Bentley Will Launch 10 Ultra-luxurious Mulliner Models That Cost Above $1.3m Each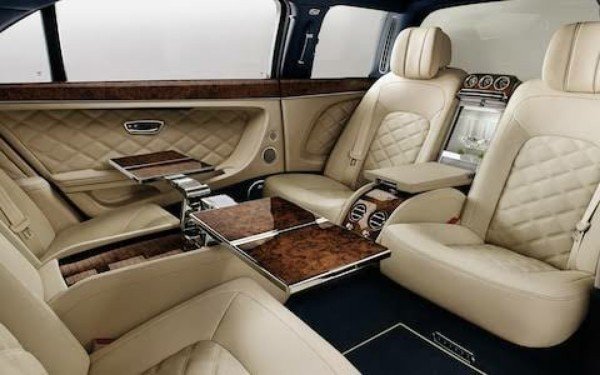 According to Autocar's interview with Bentley design director Stefan Sielaff, Mulliner known for creating limited editions luxury cars , is developing an ultra-exclusive model that will be limited to 10 units and each will cost the lucky owners more than $1.3 or ₦468 million— Ouch
Bentley design director ,who also confirmed it will be introduced later this year , went on to say the rich are getting richer and they're increasingly asking about building a one-off model.
He also said "We have to deal with [one-offs] very carefully, but I think this is a trend, it's not only Bentley." He went on to say the car will be "under the remit of Mulliner Coachbuilding, sitting on top of Bentley, and will definitely be something more expensive than a normal Bentley."
No one knows the model which the unnamed Limited Edition cars will be based on ,but it will surely become the most expensive new car to carry the Flying B logo.
One-off models appear to be growing in popularity as the projects seems very lucrative for automakers.
Ferrari is known for building one-offs including everything from the track-only P80/C to Eric Clapton's SP12 EC. Rolls-Royce unveiled the Sweptail in 2017 which costs the owner about $12.8 million.
Bugatti also introduced the La Voiture Noire "The Black Car" earlier this year. The one-off Hypercar , which celebrates the brand's 100th anniversary, has a price tag of $18.6 million.