Electric Mini Cooper Tows 150 Tons Boeing 777F Freight Aircraft, Then Gets A Free Flight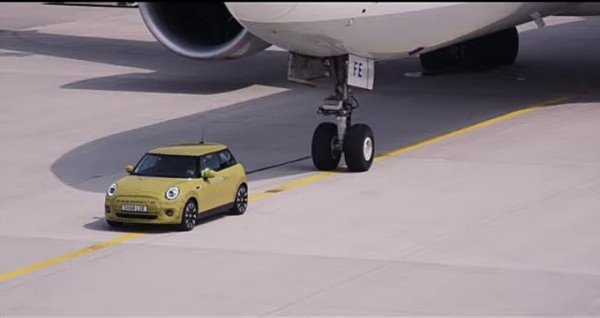 BMW owned British marque Mini has joined forces with largest German airline Lufthansa to show how powerful its electric car is in this teaser video .
Using an electric car to pull an airplane is nothing new. We've seen a Tesla Model X P100D pull a widebody aircraft. But using a relatively lightweight car like the MINI Cooper SE to pull a Boeing 777F is something to be proud of.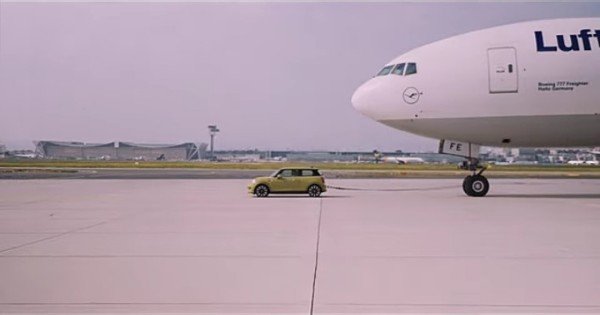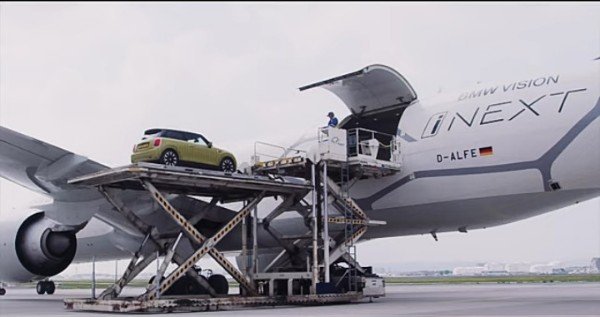 The upcoming electric Mini shares the BMW i3's powertrain and battery pack,which means it has only 168 horsepower and 184 pound-feet of torque to pull the Boeing 777F freight aircraft that has an unladen weight of approximately 150 tons or 300,000 pounds.
The clip marks the start of a number of social media videos portraying the MINI Cooper SE in an exciting and entertaining manner.
BMW says the Noiseless, emissions-free all-electric MINI Cooper SE will offer a range of about 200 miles (320 kilometers) between two charges electric .
The MINI Cooper SE will go into serial production at the British plant in Oxford as of November 2019.