₦135m Brabus G700 And ₦110m Brabus GL700 Test Drive In Lagos By Motion Town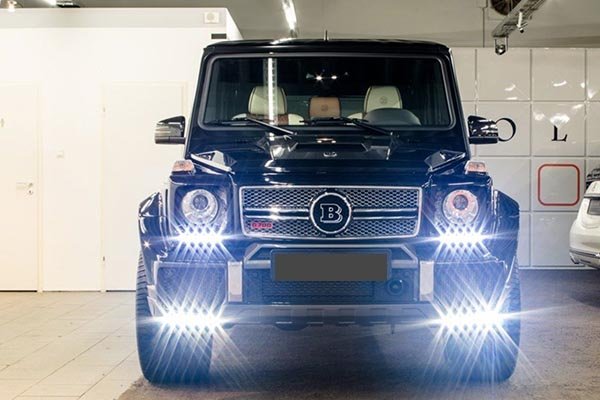 Motion Town is excited to present to you the Brabus G700 and Brabus GL700 with a test drive at The Eko Atlantic City in Lagos. The SUVs cost N135 million and N110 million respectively just incase you can't wait to get one.
BRABUS SuperVehicles are characterized by ultimate performance with a high degree of everyday utility. They are more than just Mercedes-Benz or AMG-Mercedes, they are significantly uprated. These 2 vehicles have been fully upgraded with Brabus ensembles from the engines to the suspensions and from even the floor mats to the door lock pins.
They are both amazing SUVs but just wondering which one you'd buy at the stated price tags. Check out the video, pictures and features and tell us what you think in the comment section.
Features
Which would you pick? The Brabus G700 or the GL700?
See Related Post 2016 Mercedes Maybach S600 Emperor-N750m car for only 10 people in the world.
Pix from Brabus and JamesEdition