12 Things To Know About Buhari's Presidential Plane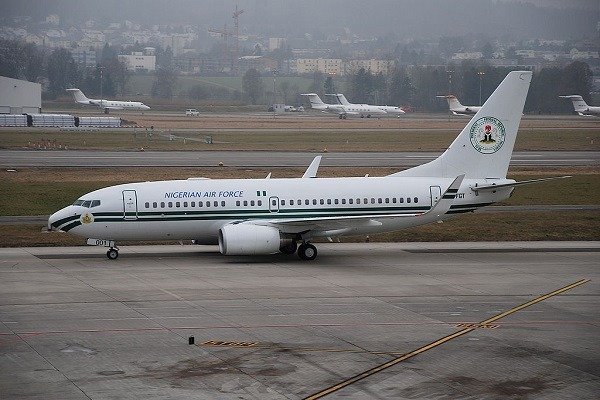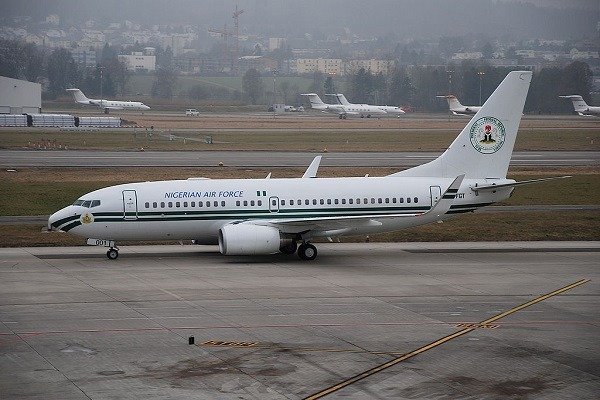 In the past, we have talked about the presidential planes of United states and that of Russia. Today, we would be talking about the Nigeirian presidential plane currently in use by President Buhari.
The presidential plane and assigned carrier of President Muhammadu Buhari is a customized Boeing 737NG BBJ (Boeing Business Jet).
In this post, you're likely not to see much about the capabilities of this plane when it comes to self protection, because such information is highly classified.  Again, we did not talk much on its ground and aerial protection; such information is not accessible to the public. You only know when an incident requiring such protection happens; then one can know for sure.
However, here are a few things you need to know about Buhari's presidential plane – Boeing 737NG BBJ.
1. Just like the US Air Force One, Muhammadu Buhari's presidential plane  has "Eagle One" as its nickname.
2. The maintenace of the Eagle One is among the responsibilities of Nigerian Air Force.
3. In addition to the presidential plane, there is a Gulfstream V-SP, a Gulfstream 550, two Falcon 7Xs, a Dornier Do 228 and three A139 helicopters which form the presidential air fleet.
4. Two Falcon 900s , a GIV-SP, and G II, among the presidential air fleet were all sold. A Citation Bravo and Hawker 800 went back to the Nigerian Air Force.
5. Nigerian government placed and order for the building of this presidential plane in June 2005. However, its delivery to the Nigerian Air Force was on 14th July 2005.
6. The Eagle one is compliant with the new EU noise regulations and can land in all countries, unlike the one used by former president Olusegun Obasanjo. This made him fly British Airways to European Airspace back then.
7. Nigerian Air Force can't send escorts to accompany the presidential aircraft outside Nigerian airspace; such action would be violating the sovereignty of other countries' airspace.
8. Because it is a custom built executive aircraft, it has additional fuel tanks for extended intercontinental range.
9. According to budget, Seventy-three billion, three hundred million Naira (N73.3bn) was set aside for the presidential air fleet from 2011 to 2020. This include utilities, materials and supplies, maintenance services, training, financial charges such as insurance among others.
10. A look at the budgetary allocations for the presidential aircraft showed that it averaged N7 billion in the last 10 years. The highest that has been allocated for the fleet was N18 billion — under the administration of Goodluck Jonathan — while the least was N3.54 billion, also under Jonathan.
11. This presidential plane can usually seat 25 to 50 passengers within a luxurious configuration. This may include a master bedroom, a washroom with showers, a conference/dining area, and a living area.
12. Few months ago, it was reported that President Buhari's daughter flew to Bauchi state in a presidential jet for a private function. This particular action drew criticism from many Nigerians. Many lamented on the cost implication of such trip. Even Femi Falana said such has never happened in Nigeria's history.