Checkout These Beautiful Aerial Views Of Lagos Ring Road Flyover (PHOTOS)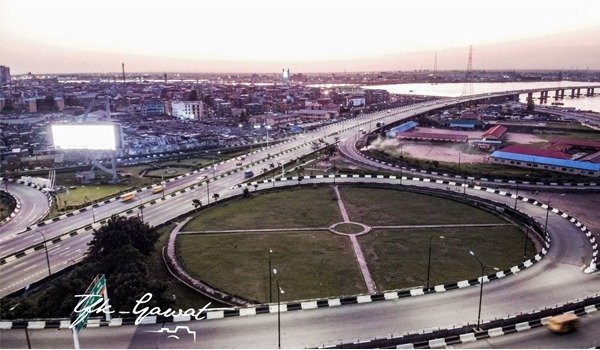 The photos below are beautiful aerial views of a Lagos Ring road.
This particular ring road is situated on Lagos Island. It is between the foot of the Third-mainland bridge and Obalende.
A ring road is a road or a series of connected roads encircling a town, city, or country. They are also known as beltline, beltway, circumferential (high)way, loop or orbital.
The most common purpose of a ring road is to assist in reducing traffic in the urban centre. They also offer an alternate route around the city for drivers who do not need to stop in the city core. These aerial photos were taken during the period of a statewide full lockdown.
Photo Credit: Taofeek T. Gawat @tfk_gawat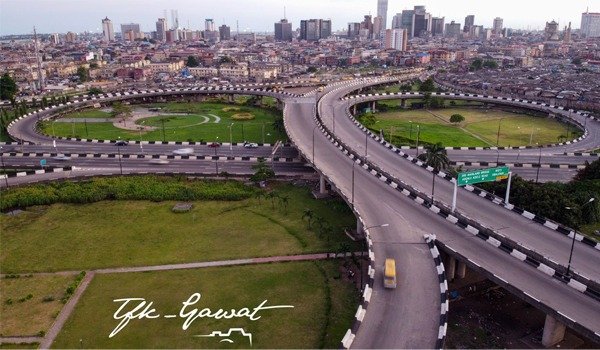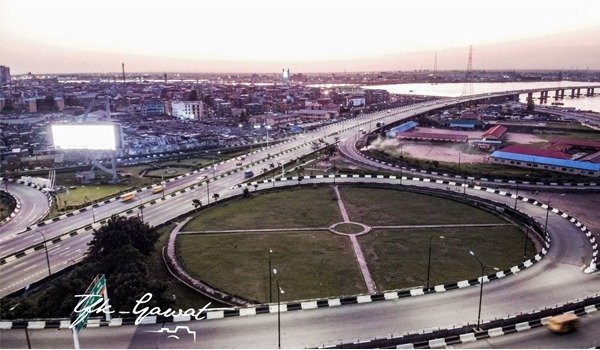 According to a traffic report on Third Mainland Bridge in 2002, the number of vehicles in both directions recorded in 12 hours was 180,902 vehicles, which may have doubled or tripled over the years.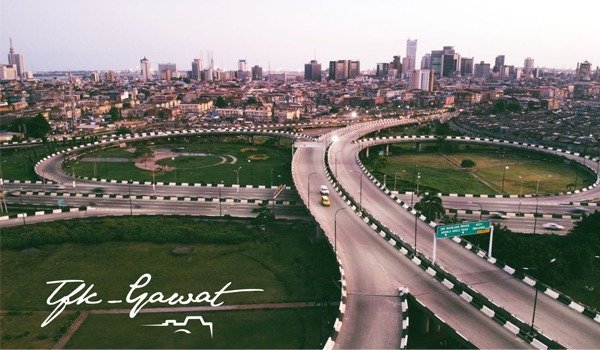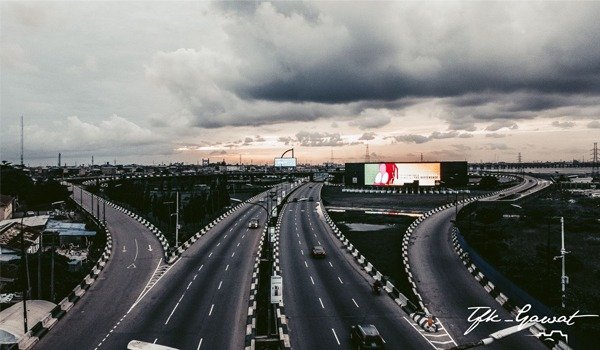 A lockdown in Lagos – together with the neighbouring state of Ogun and the capital Abuja – came into force on following an announcement by President Muhammadu Buhari. According to him, the fight against the virus was a "matter of life and death".
With that announcement, more than 25 million people are placed on a two-week lockdown in parts of Nigeria in a bid to curtail the spread of coronavirus.
Lockdown is an emergency protocol that usually prevents people or information from leaving an area.
A full lockdown usually means that people must stay where they are and may not enter or exit a building or rooms within said building. If people are in a hallway, they should go to the nearest safe, enclosed room.