Coscharis Announces Mouth-Watering Easter Giveaways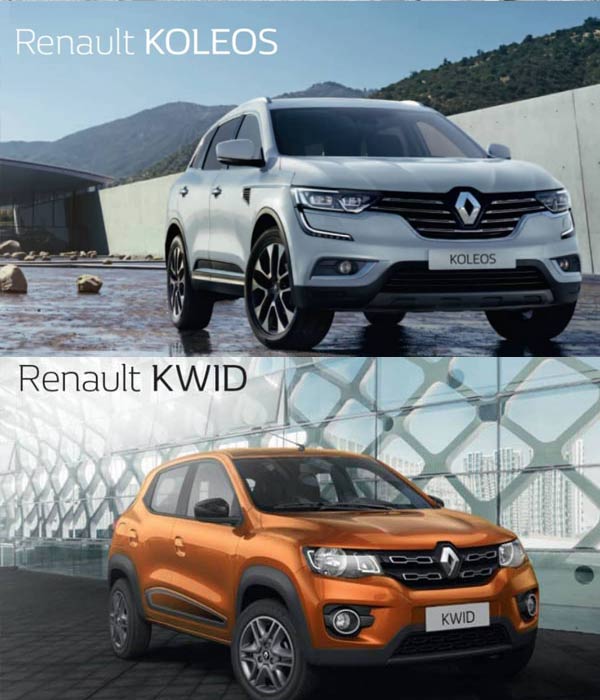 Foremost automobile company, Coscharis Motors Plc, has announced mouth-watering offers for its Renault customers throughout the month of April. Easter Offers
The giveaway by the sole distributor of Renault brand in Nigeria is being done in the spirit of the Easter celebrations.
These giveaways include, free ABRO Generator, 5% price discount, free insurance. Other offer include free vehicle registration and first 2 services free of charge.
Felix Mahan, the Brand Manager, Renault at Coscharis Motors recently made the announcement at Coscharis Motors
Mahan said: "We are excited to offer this bumper Easter giveaways to our Renault customers; It is our special way of welcoming new customers to own a brand new Renault vehicle with lots of other juicy products which include a brand new Abro generator.
"This equally extends to existing Renault customers who may wish to trade-in their current cars for the latest models of the French made vehicles".
"The Easter giveaway offering is available on the Renault Kwid and Koleos only, he said.
In the same vein, Abiona Babarinde, the General Manager, Marketing and Corporate Communications, Coscharis Group posited that the Easter festive period was chosen specifically to encourage numerous stakeholders towards purchasing both the Renault Kwid and Koleos.
Babarinde said, "Since we took over the responsibility of representing the respected French brand in Nigeria, we felt it will not be a bad idea to use this festive period of Easter to delight our numerous stakeholders who will be discerning to own a brand new vehicle during this period.
"The good thing about this special campaign is that it is open to both existing owners of the Renault brand and others that are yet to have a feel of this iconic French brand. Easter Offers
"Again, aside the mouth offering giveaways, Coscharis as the exclusive franchise owner of the brand in Nigeria promises to deliver the total brand experience beyond just the new purchase.
"We are equipped with the original parts, right tools to fix the original parts and the certified Renault technicians to deliver your total aftersales experience throughout our workshop outlets located in all the six geo – political zones in Nigeria", Babarinde stated.
Renault Kwid Easter Offers
The Renault Kwid is a compact car with the robustness and look of an SUV.
It brings together the practicality of a compact car with the specifications of a genuine SUV: a sturdy and striking design, as well as economy and technological advances.
Besides, its front grille, 14" wheel rims and door mirror shells give it a distinctive look. That is when compared to other cars in its class.
Renault KWID's interior space is a masterful blend of modernity and ergonomics. The car is roomy and comfortable for driver and passengers alike.
And, for added convenience, Renault KWID is equipped with numerous storage spaces and a spacious boot (290 litres). This makes day-to-day life easier.
Renault Koleos
Renault Koleos is an SUV that is an unprecedented combination of power and refinement.
Its confident stature commands respect. It is an SUV with broad shoulders and muscular side panels.
The Renault Koleos takes you further, whichever path you take, whatever your quest.
It embodies new aspirations. Charismatic, with a sense of detail and personality enhanced by its sleek appearance and athletic curves.
There are two variants of the Renault Koleos available in the Nigerian market to select from. They include ZEN which is the 2WD CVT, 5 speed automatic transmission and INTENSE. The INTENSE  is the 4WD CVT, 5 speed automatic transmission.
About Coscharis
Coscharis Group is a wholly owned Nigerian Conglomerate with businesses and interests that span across various sectors of the Nigerian economy: Automobile, Medical, Foods & Beverages, Information Technology, Engineering and Agriculture. With globally respected partners and an iconic brand portfolio, Coscharis has continued to be a considerable contributor to Nigeria's economy.