Guess which car dethroned Volvo after a 54 year reign..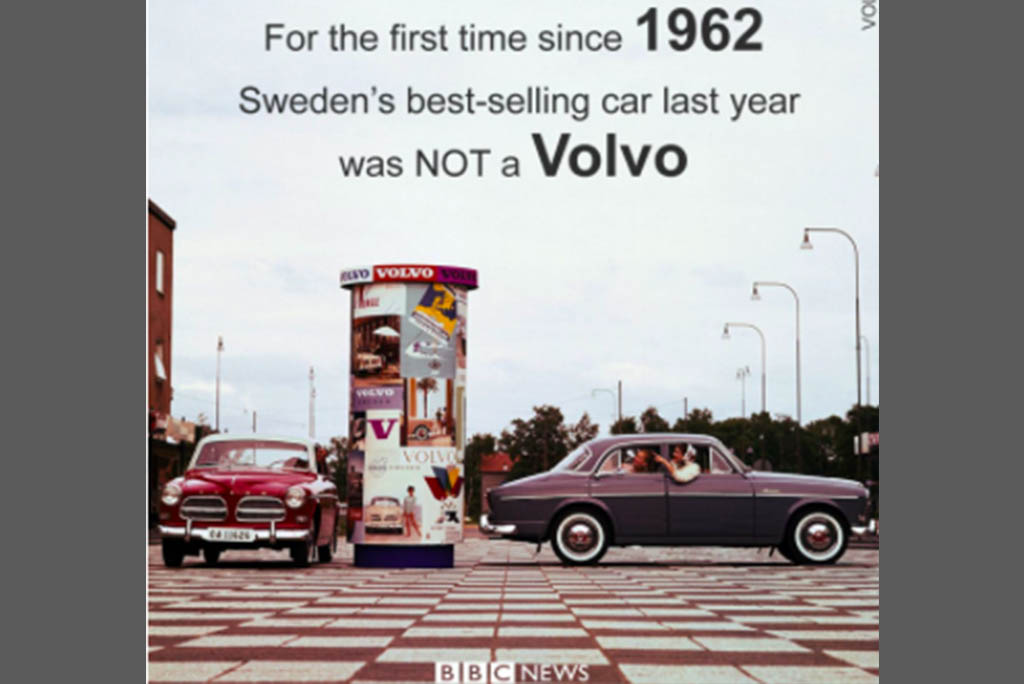 Sweden and Volvo has always been like 5 and 6.. It's their brand and it's always been their pride.
Hence, the Volvo brand had ruled over every car in the Scandinavian country of Sweden..
Who would have thunk any other car brand could come beat Volvo in it's home country? That is exactly what the German Volkswagen Golf did.
The last time a car dethroned Volvo was in 1962 when the Volkswagen Beetle knocked it off the top spot.
The Golf made up 5.9% of new cars bought in the country, while Volvo's V70, S90 and V90 took 5.7% together.
Could it be the Swedes don't love the new Volvo platform.. and modifications recently introduced by the Chinese firm that currently owns Volvo (Zhejiang Geely Holding Group)?
Despite that, Volvo still has the largest number of cars on Swedish roads. 21.5% are Volvos while 15.7% are Volkswagen.
Credit: BBC