Convertible Vintage Volkswagen Beetle Spotted On The Street Of Lagos (PHOTOS)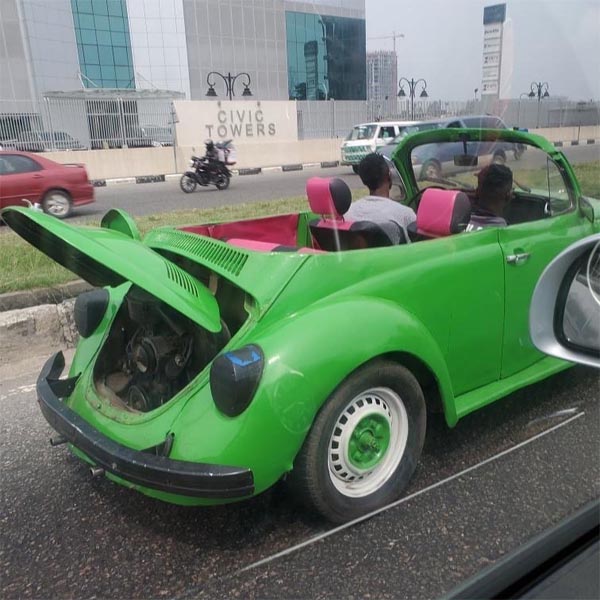 A vintage convertible Volkswagen Beetle was spotted on the street of Lagos.
The green "Tortoise car" had its top completely absent as it drove along Ozumba Mbadiwe Street in Victoria Island. Indeed, the convertible Beetle retained its fun appeal.
Popularly known as Ijapa (Tortoise) here in Nigeria, the Volkswagen Beetle was one of the most desired vehicle in its time.
See below photos of the exciting Volkswagen Beetle as seen on the street of Lagos.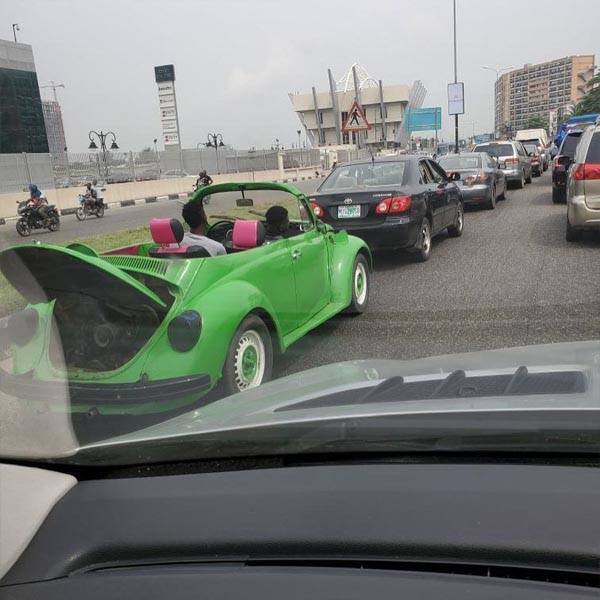 The Volkswagen Beetle is an iconic car that is recognized all over the world.
The classic air-cooled rear engined beetles were a marvel of innovation for their day. It was so cleverly designed that you could take an engine built in 1973 and plug it into a 1956 body with about an hour's work. Convertible Volkswagen Beetle
The production of the original air-cooled VW beetle started in 1940. The production ceased around 2000.
See Also:

These Are The Reasons Why Nigerians Love Toyota Corolla
The production of the VW Beetle spanned from 1938-2018. The one millionth Beetle was built in 1955. A total of 21,529,464 were already built as at 2003. This made it the longest produced vehicle in history.
Volkswagen Beetle had just two assembly plants in Africa, one in South Africa(Uitenhage) and the other in Nigeria(Lagos)
After three generations spanning a total of seven decades, the 2019 model year will be the last for the iconic Volkswagen Beetle.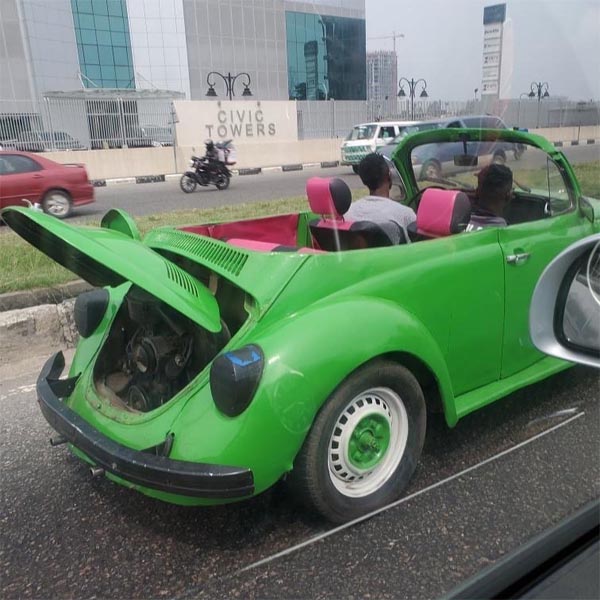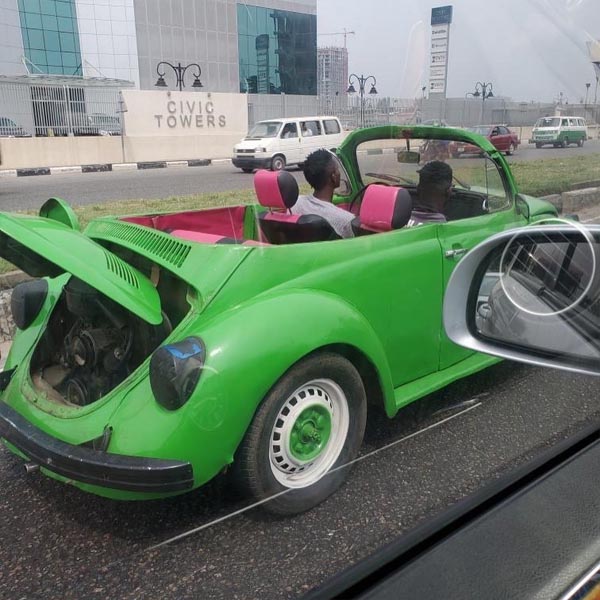 Photo Credit: naijasuperwheels