Scary Moment An Angry Rhino Flipped Its Keeper's Volkswagen Golf Like A Toy At A Safari Park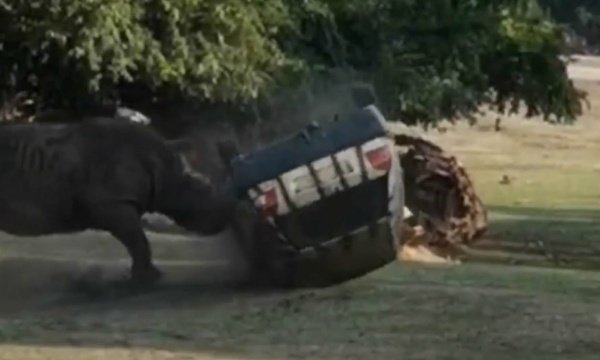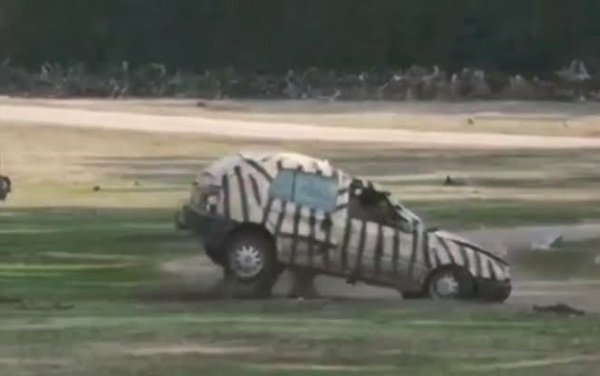 This video, captured by someone at the park, shows the terrifying moment an angry 5000 pounds rhinoceros attacked its keeper's zebra-camouflaged Volkswagen Golf III hatchback in a safari park in Germany.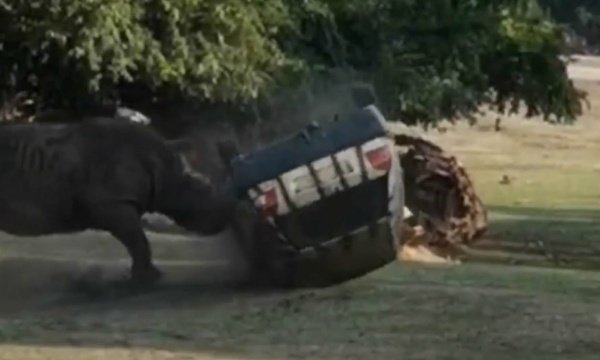 The lucky worker was only bruised and not badly injured, which is quite amazing considering she was inside the car when the aggressive 30 year old rhino, named Kusini, sent it flying with his horn and body.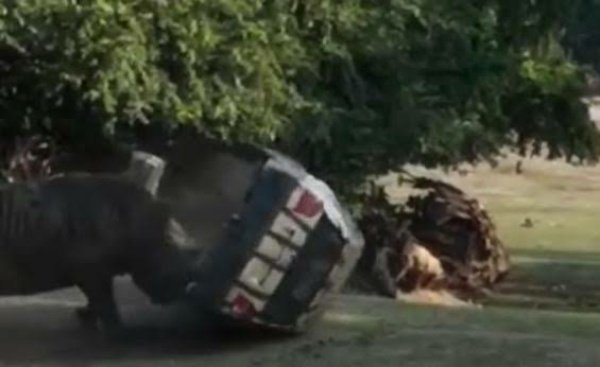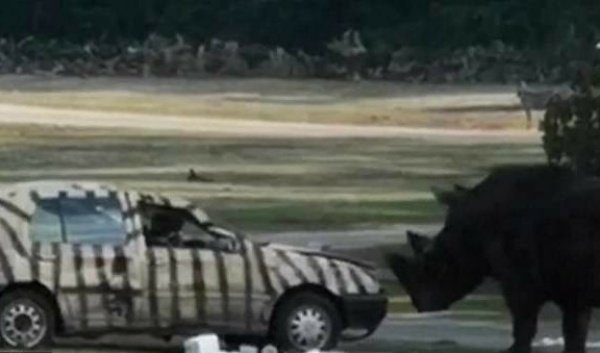 The same cannot be said for the 3,300 pounds Volkswagen Golf that was flipped like a toy car. The rhino was brought to Serengeti Park in Hodenhagen, North Germany, for breeding purposes. It's not clear what prompted it to pounce on the car.