Drake Spotted With N1.2Billion Ferrari LaFerrari Sports Car In LA (Photos)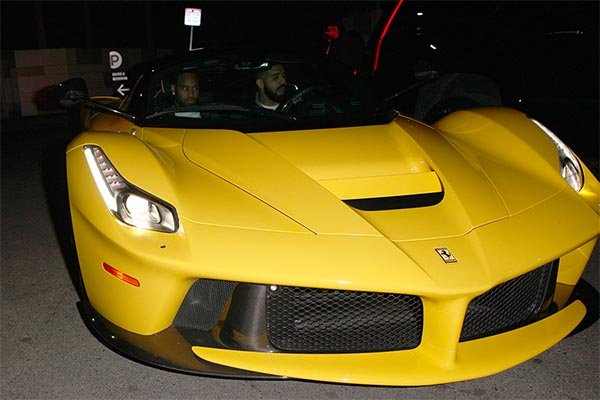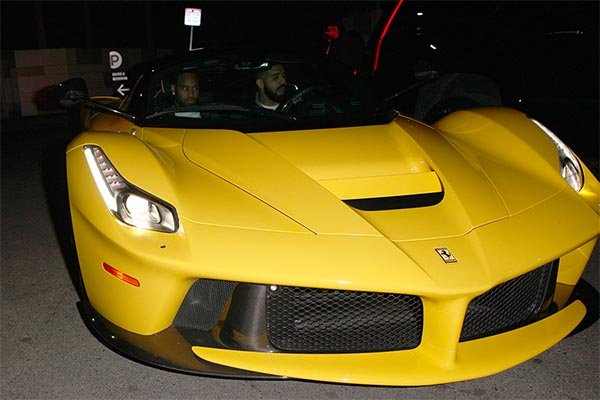 The Canadian rapper, Drake seems to have just added a Ferrari LaFerrari to his garage.
The 31-year-old rapper was spotted in Los Angeles, California leaving a bar in a yellow Ferrari LaFerrari. The average cost of this sports car is (N1.2b) $3.5m however, one was sold recently for (N2.5b) $7m at an auction.
Drake is also said to own a $2 million Bugatti Veyron, a Bentley Continental GTC, an S-Class Brabus, Mercedes-Benz SLR McLaren Convertible, McLaren 675LT, a custom Lamborghini Aventador Roadster and a white custom Rolls Royce Phantom.