Electric Mercedes Benz G Class Unveiled By Arnold Schwarzenegger.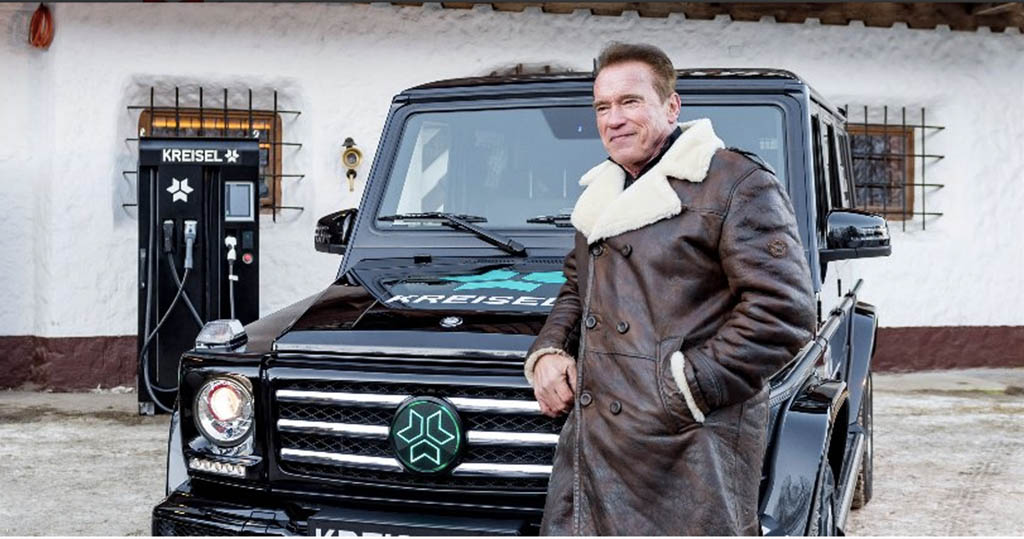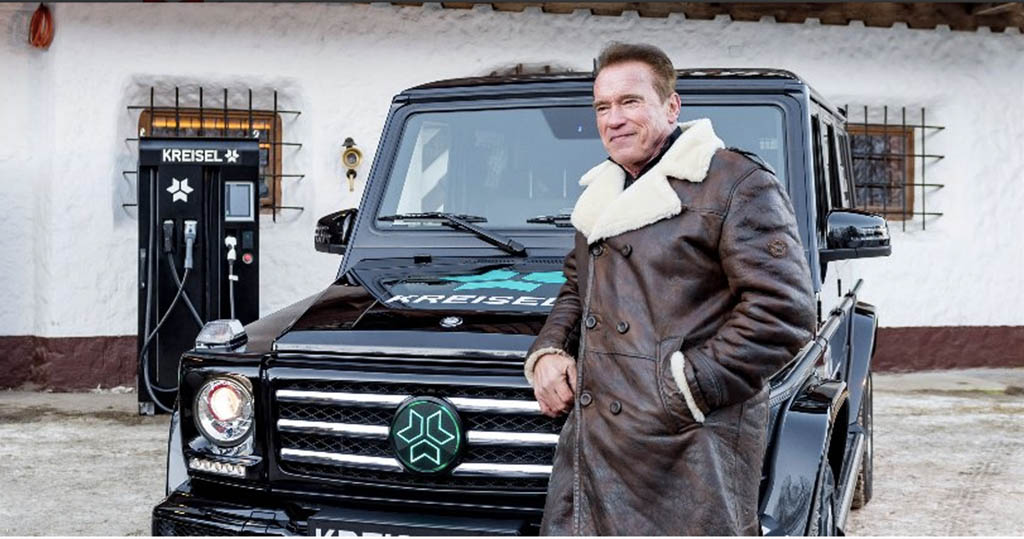 All cars have started going electric. We'll soon start having electric planes.
Arnold Schwarzenegger which many of us still call "Commando".. has unveiled the amazing Electric Mercedes Benz G Class.
The EV (Electric Vehicle) version of the G Wagon was created by Austrian based "Kreisel Electric".
The actor and former governor of California State took a test drive.. and being impressed is an understatement. A dream has become real!" says Schwarzenegger.
The G has a pair of electric motors producing a combined 360 kW producing 482 horsepower.. with a driving range of 186 miles. Despite its enormous weight, the ride still propels from 0-62 in 5.6 seconds.
Arnold would be test driving this prototype on the streets of California.. providing feedbacks and publicity.