Emirates To Extend A380 Service To Johannesburg From 31 Oct. As It Anticipates Return of SAA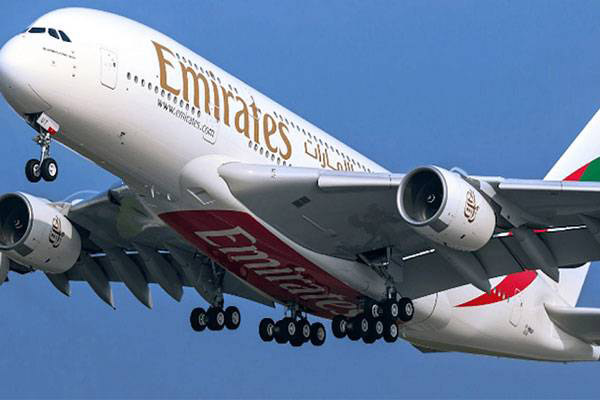 UAE flag carrier Emirates to extend A380 service to Johannesburg from 31 October as it anticipates return of South African Airways (SAA).
The ramp-up will first see Emirates operate 28 scheduled weekly flights to South Africa.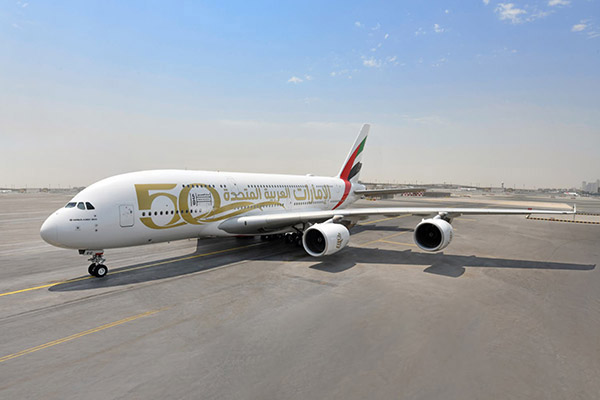 United Arab Emirates' flagship carrier, Emirates airline, the world's largest A380 operator, Emirates airline, has announced that it will extend its operations to South Africa.
During the heart of the pandemic, the transport aircraft was strongly criticized for inefficiency during the air crisis, leading to most operators retiring the type.
However, that was then as better days begin to appear on the horizon of the giant of two floors. The Gulf carrier sees the A380 model suitable aircraft for these routes and especially given signs that the resumption of aviation in certain markets could be quicker than expected.
The ramp-up will first see Emirates operate 28 scheduled weekly flights to South Africa, becoming the largest weekly schedule to South Africa since the start of the pandemic.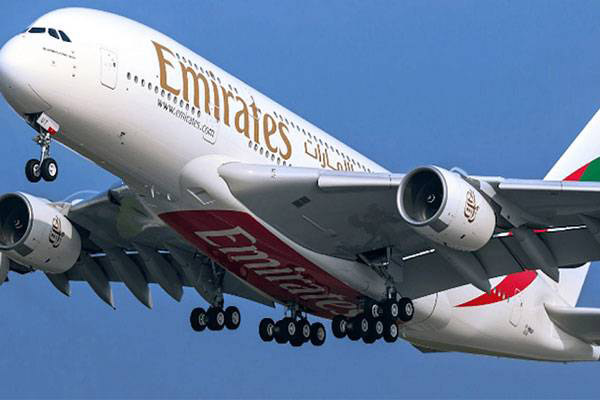 Effective October, 31, the carrier will serve double daily flights to Johannesburg, including the introduction of the iconic A380 on one of the daily flights, while also flying daily services to both Cape Town and Durban, its South Africa's gateways.
The airline aims to bring more competitive choices for customers wishing to visit Dubai, and through Dubai to its network of over 120 global destinations, while gradually expanding the use of this aircraft in line with the growing demand.
From January 1, 2022, Emirates will serve Johannesburg with double daily A380 service, with the flight schedule expansion in response to an anticipated surge in customer demand to Dubai as tourist visas have opened up for all nationalities. This is in addition to the easing of restrictions across some destinations that now allow quarantine-free entry for South African.
Comes just a week after the Gulf carrier's regional manager Afzal Parambil explained that the suspension of the Airline's operations has given it a chance to re-strategize and reconsider its operations in South Africa. Parambil also highlighted that the cargo played a pivotal role to Emirates and its operations in South Africa especially during this unprecedented time.
Emirates also confirmed through a statement that it is firmly committed to supporting the recovery of South Africa's tourism industry through facilitating enhanced connectivity for international visitors into the country.
The country has been battling the third and fourth wave of COVID-19 infections that significantly depressed its economy as similarly seen around the globe.
Moreover, with South African Airways (SAA) resuming operations next week (23rd of September), Emirates is set to revive its strategic partnership and cooperation with South Africa's flag carrier, which dates back to 1997. Meanwhile, this is Emirates' first ever codeshare agreement with another carrier.
Prior to the pandemic, the partnership developed to include a complimentary joint network of 110 destinations, optimized schedules offering greater connectivity for customers, as well as baggage transfers and enhanced reciprocal frequent flyer benefits. Since the start of their strategic cooperation, close to 370,000 passengers have been transported and benefited from the Emirates and SAA partnership.
With the revival of the SAA partnership, Emirates will be strengthening its footprint across South and southern Africa with four interline and codeshare partnerships, including the recently announced interline agreement with Airlink, Comair, and FlySafair, adding its route map with 79 additional codeshare and interline cities.