FG To Reconstitute Task Force On Apapa Gridlock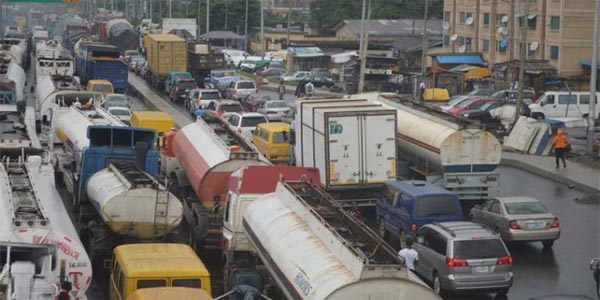 The federal government will constitute a new task force to decongest the gridlock in Apapa area of Lagos state. task force on Apapa gridlock
In May 2019, President Muhammadu Buhari inaugurated a presidential task force.
Vice-President Yemi Osinbajo will head the task force. Kayode Opeifa will act as vice-chairman. The task force will be responsible for breaking the traffic congestion jinx in that axis.
The task force was later disbanded and authority handed over to the Lagos state government.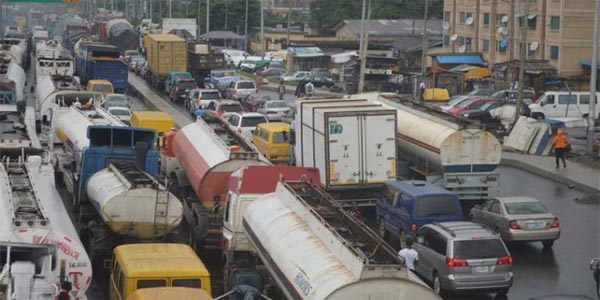 Magdalene Ajani, the permanent secretary, federal ministry of transportation, said a new team will be constituted. The team will address reckless parking of vehicles and congestion of traffic in Apapa. She said this during a meeting with transport stakeholders in Lagos,
The meeting was attended by officials of some Federal agencies. They include federal ministry of works and housing, the Nigerian Ports Authority (NPA), Nigerian Shippers Council (NSC). Others include, the Federal Road Safety Commission (FRSC), Seaport Terminal Operators Association of Nigeria (STOAN), truck owners and representatives of shipping companies.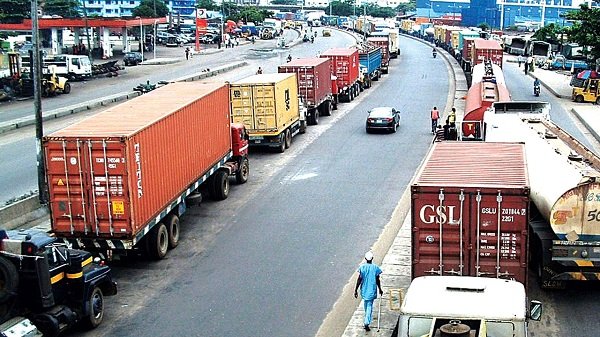 "Before the electronic call-up system starts, you've been operating for decades. How have you been calling up your trucks? Manual, I presume. So, why can't you get back to that and make sure that it is a functional call-up?
"The issue of presidential task force or no presidential task force, I threw up that question on Tuesday to the Vice President and he said "madam perm sec, that has been disbanded".
"If I have the communication as a ministry, then we should be able to do the needful. So I have requested that we get the communication both to the ministry and to all the institutions – Lagos state, the police, all the parastatals; NPA, NSC, are all part of the transportation.
"So once we have that, then we can sit down to chart what needs to be charted. We have invited the relevant agencies for 8 a.m. meeting tomorrow because we must chart the course of who takes responsibility for what to at least decongest the road. That is the immediate thing we have right now to do, and then allow people to come out of the port and open up the roads if need be."