Oops! First Ever Convertible Range Rover Velar Spotted (Photos)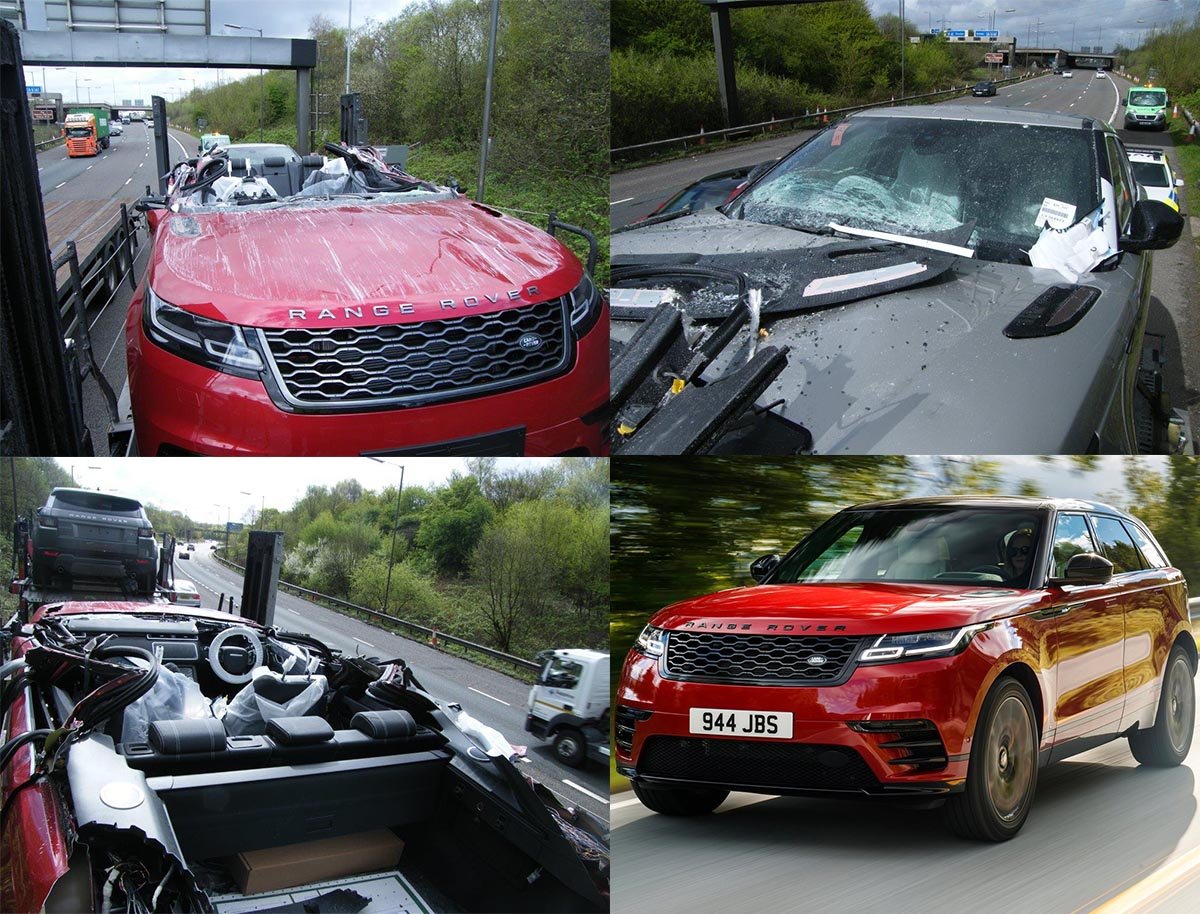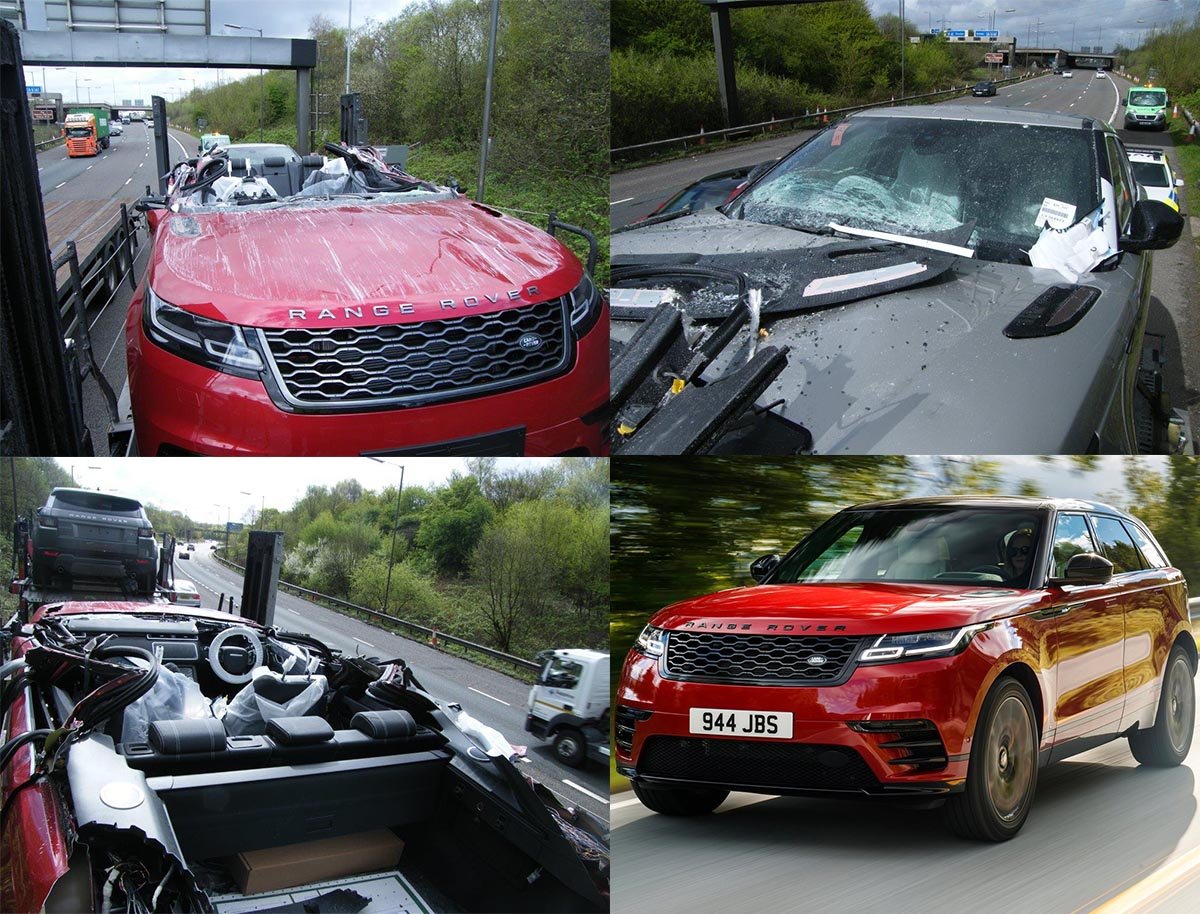 Oh no! This convertible Range Rover Velar was not created by Jaguar Land Rover. It was created by a negligent truck driver in England who forgot to lower the deck of the truck before entering the highway. Hence, the deck collided with a bridge.
The truck driver will not be getting any accolades for this creativity as the police is already making a case of lack of care and attention.
This is a clear case of a wrong approach to a good deed.