First Crash: ₦99 million Aurus Senat A.K.A Putin's Limo Damaged By A Minibus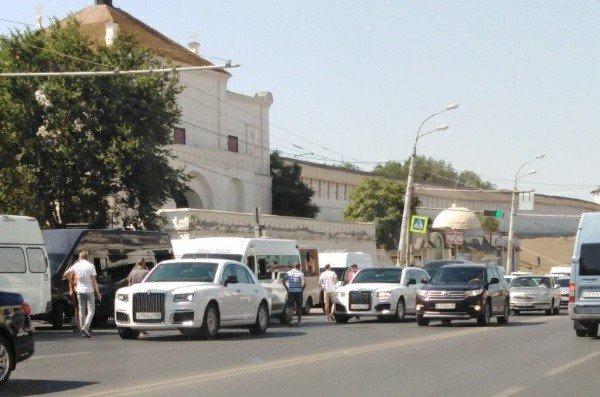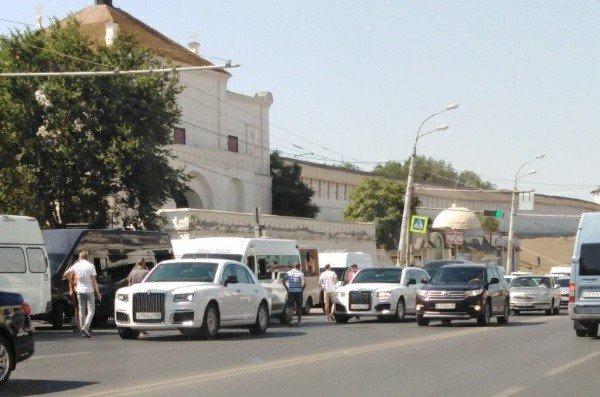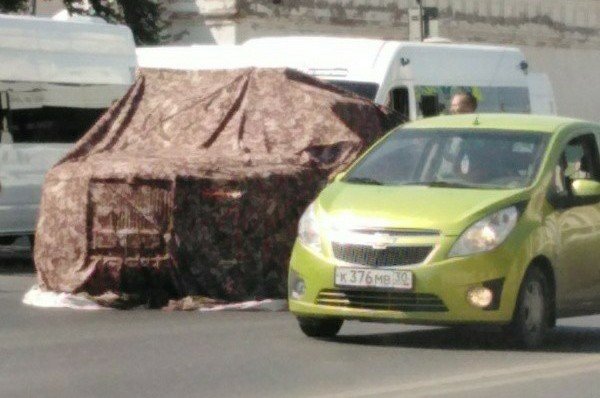 A russian-made Aurus Senat Limousine also known as Putin's Limo has crashed for the very first time.  According to the Astrakhan Accident community, the huge white executive Senat L700 limousine was damaged by a minibus.
Shortly after the accident, the crashed car, which was driving alongside a white Aurus Senat S600 sedan, was quickly covered with a blanket to avoid photo evidence.
According to eyewitnesses, the minibus driver was driving away from the stop when it crashed into the luxury limousine, damaging its side mirror and inflicting some scratches. The premium Aurus brand is now very common in the southern Russian city.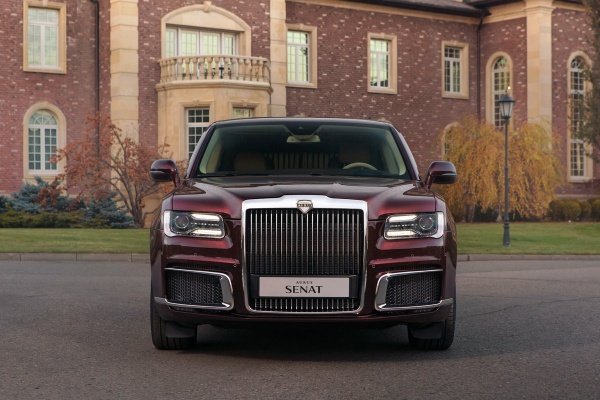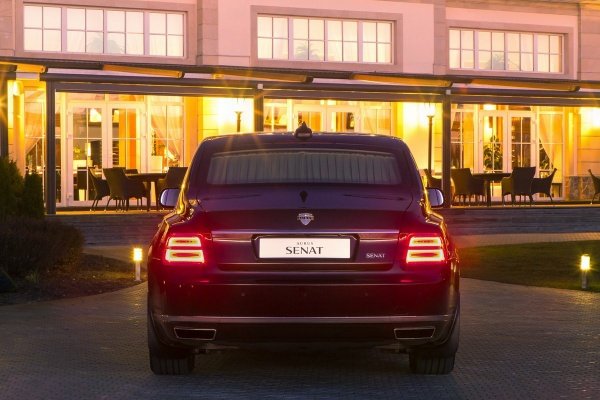 We earlier told you that the Russian luxury marque has started accepting orders for the Aurus Senat S600 sedan and armoured Senat L700 limousine.
Priced at $274,000 (₦99 million) in its basic configuration, minus the cost of armouring, customizing, shipping and clearing in Nigeria, the so called Rolls-Royce Phantom knockoff is cheaper when compared to the Phantom's $450,000 (₦163 million) introductory price tag.
Want to know more about the two luxury cars? See the photo comparison between the British-made Rolls-Royce Phantom and the Russian-made Aurus Senat L700 HERE.
The new luxury brand has also revealed that a minivan called the Arsenal and the SUV called Komendant are currently being tested. The SUV is expected to be launched during the 2020 Moscow International Automobile Salon.
Aurus targets customers in Africa, Middle East, Europe and China, with the first public deliveries scheduled to commence in China by 2020 or 2021.