Former Manchester United Star David Beckham Launches First Made-in-Vietnam Cars At Paris Motor Show
43-year-old Former England footballer David Beckham today at the Paris Motor Show launched the new saloon car and SUV from Vietnamese car maker VinFast.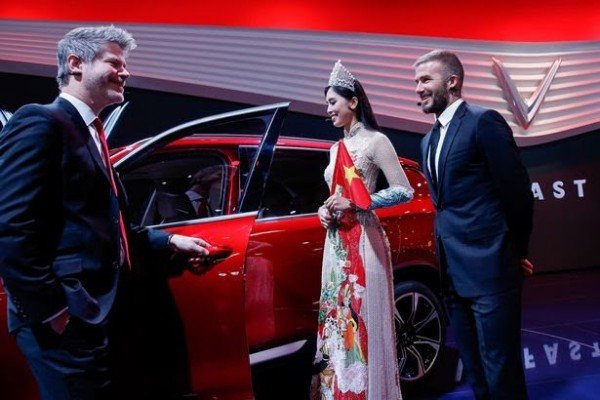 He appeared on stage alongside Miss Vietnam 2018 Tran Tieu Vy to unveil the Vinfast four-seater LUX A2.0 saloon and seven-seater LUX SA2.0 SUV.
OBJ Checks Out Cristiano Ronaldo's N972m Customized Bugatti Chiron
The former Manchester United player said : "It's incredible, I mean, to create something in such a short space of time is really, it's really incredible, you know, it really is. Vinfast is a miracle for Vietnam"
He continued
"It's incredible. It's beautiful. It's sleek. It's modern. It's high tech. It's premium. It's incredible. Congratulations"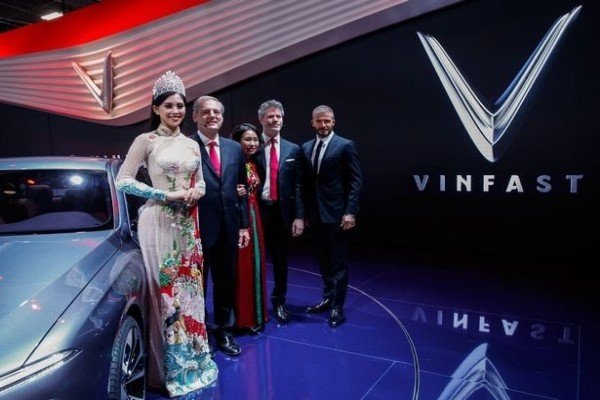 Vinfast appointed David Beckham as spokesperson in a bid to cash in on his popularity.
Vinfast said
"The strategy was to show what it takes competing at the highest level internationally, on the global stage, and David Beckham seemed to fit the bill"
David Beckham is known for his collection of rare and valuable cars that includes an Aston Martin V8,Rolls Royce Phantom, Bentley, Chevy Camaro and a Porsche 911 Cabrio.
Also See: Buy and sell cars faster on Carmart NG