From PlayStation 4 To The Race Track,The 804hp Audi E-Tron Vision Gran Turismo Is Now A Reality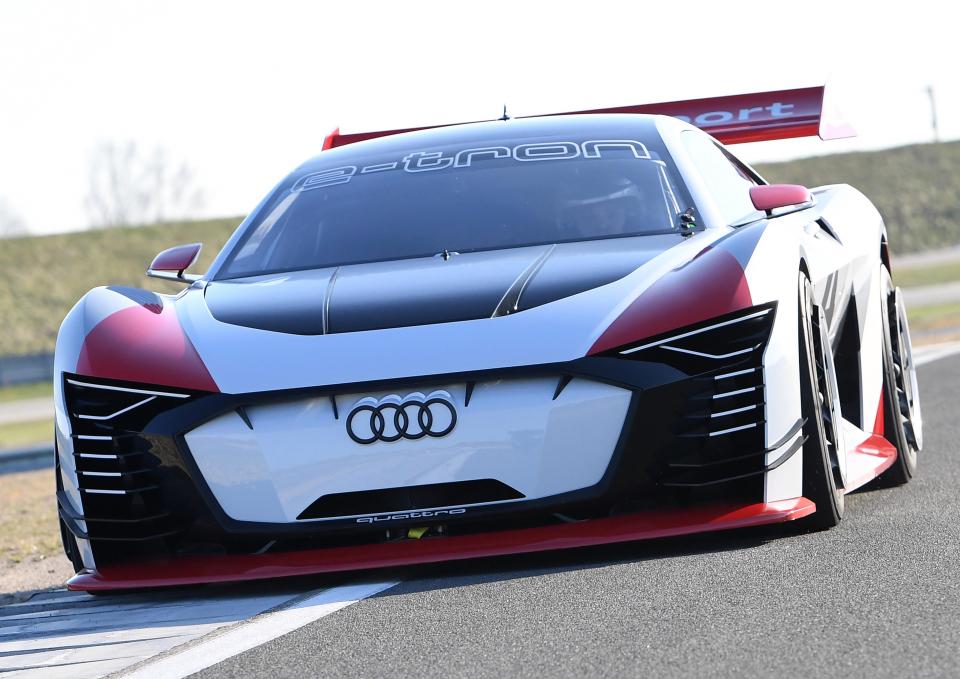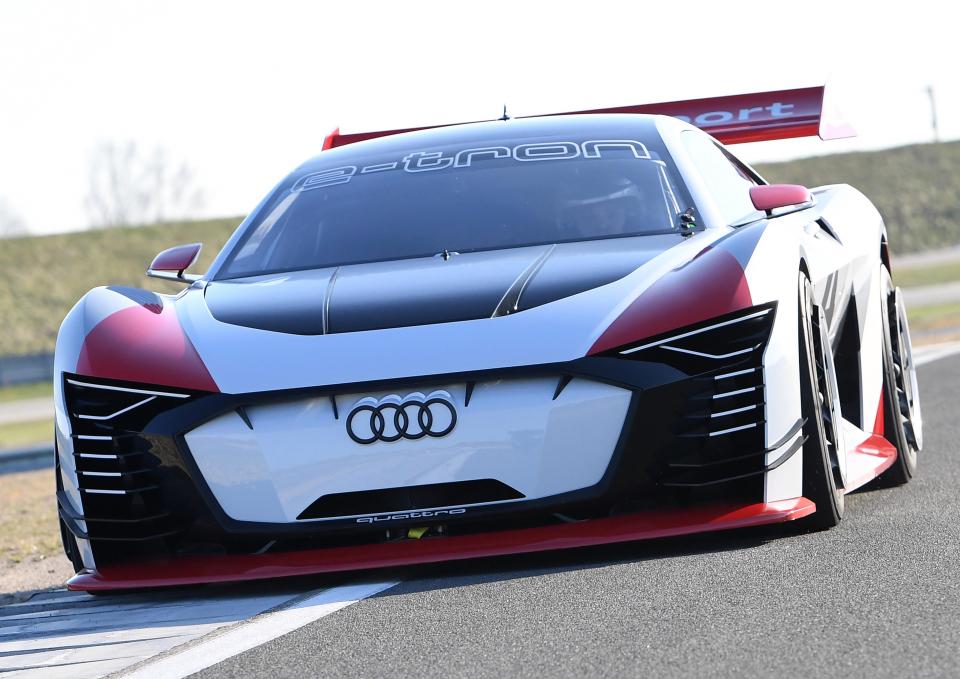 Audi has become the first car manufacturer to turn their virtual supercar from the Gran Turismo video game into a real-life working model.
Originally designed for virtual driving in the PlayStation 4 game, the Audi e-tron Vision Gran Turismo has been built with the same incredible performance stats as its digital predecessor.
Built over a period of 11 months, the car is fitted with two 200kW electric motors and is capable of producing 804hp.
And with a weight of around 3,000 pounds, it can accelerate from 0 to 60mph in 2.4 seconds.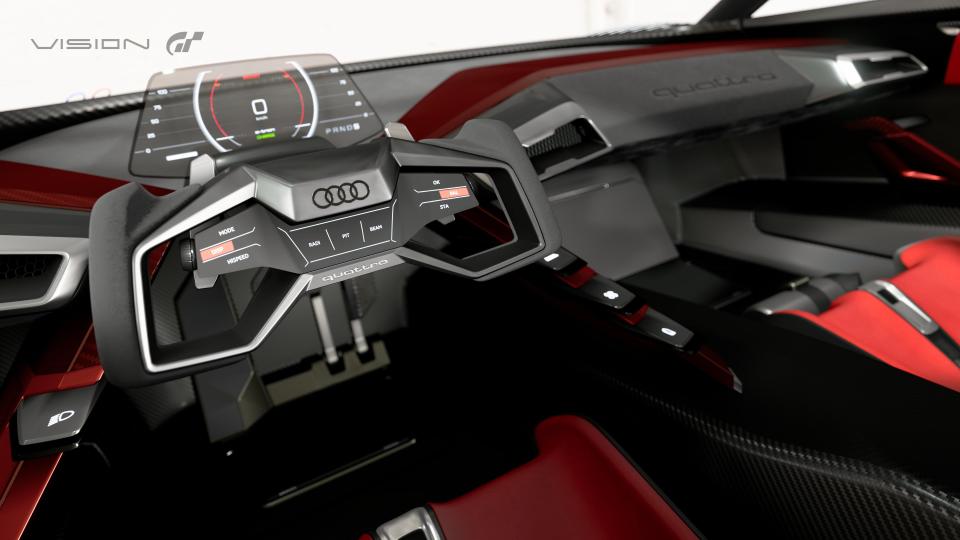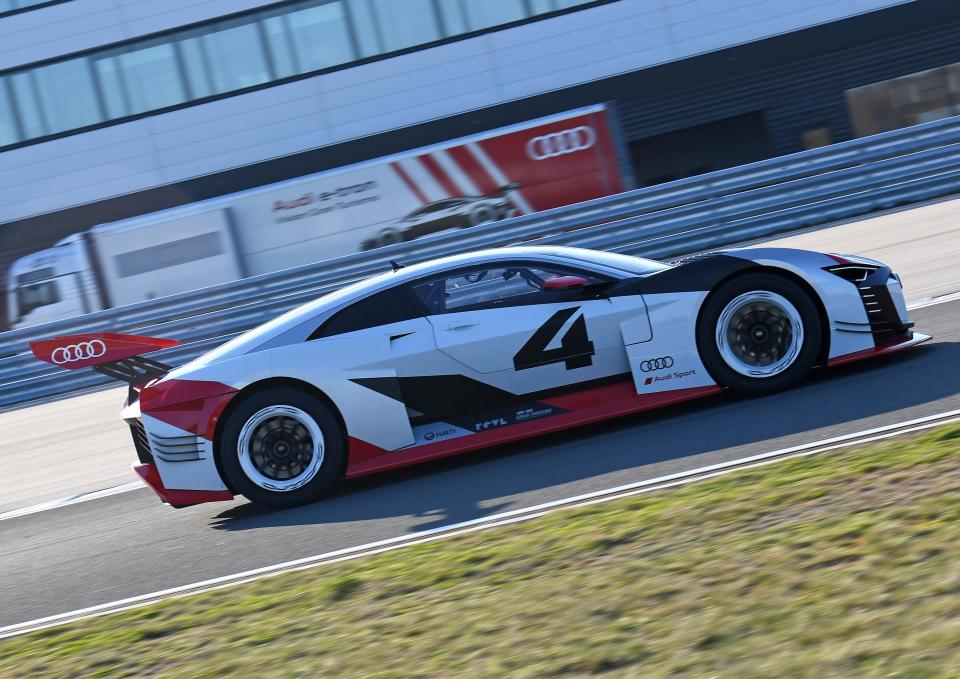 Audi is one of a number of automakers who have worked in conjunction with Sony and Polyphonal Digital to create virtual race cars for a competition to celebrate the 15th anniversary of the Gran Turismo video game.
Some of the cars have been reproduced as live-size models to go on display at motor shows around the world.
But the Audi e-tron is the first concept car from the PlayStation 4 game to be built as a race-ready functioning vehicle.
The flashy supercar will make its debut next week at the Formula E event in Rome, where fans will have the opportunity to cruise around the track in the video game creation.