FRSC Clocks 32 Today!

The Federal Road Safety Corps (FRSC) is 32!
The organization is the lead Agency on Road Safety Administration in Nigeria.
It is a Government Agency with statutory responsibilities for road safety administration in Nigeria.
The Federal Road Safety Corps operates in all Nigerian states as well as the Federal Capital Territory.
The statutory functions include: Making the highways safe for motorists and other road users as well as checking road worthiness of vehicles, recommending works and infrastructures to eliminate or minimize accidents on the highways and educating motorists and members of the public on the importance of road discipline on the highways.
Before the Federal Road Safety Corps was established in 1988, there was no concrete and sustained policy action to address the carnage on Nigerian roads.
In February 1988, the Federal Government established the Federal Road Safety Commission through Decree No. 45 of the 1988 as amended by Decree 35 of 1992 referred to in the statute books as the FRSC Act cap 141 Laws of the Federation of Nigeria (LFN), passed by the National Assembly as Federal Road Safety Corps (establishment) Act 2007.
Prof. Wole Soyinka was the first Chairman of the FRSC. He was chairman from 1988 to 1992.
Corps Marshal Boboye Oyeyemi is the current head of the FRSC.
The Corp Marshal title of Corps Marshal is the highest rank in the Corps ranking system.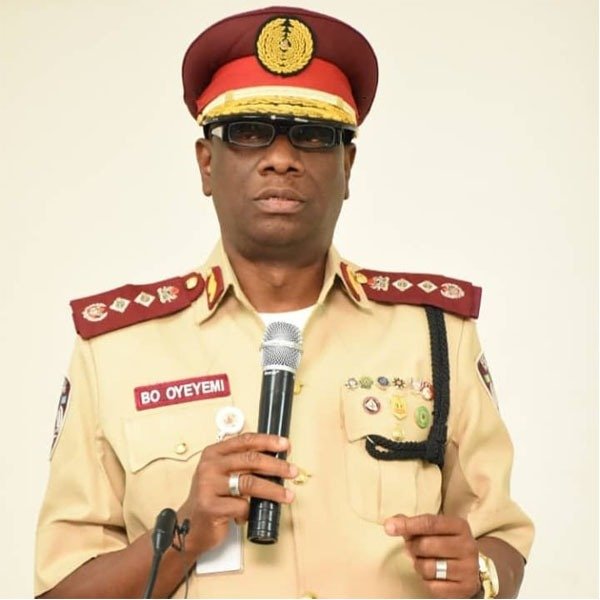 Autojosh.com is an authoritative car blog in Nigeria. Its objective is to get Nigerians and a wider audience to be more informed about automobiles, the automotive sector and transport infrastructure. Over the years, we have been instrumental in creating immeasurable public awareness about automobiles and their maintenance, safety and traffic laws, amongst others. ...Your mobility, our priority. NK