11 Federal Road Safety Corps (FRSC) Ranks And Their Badges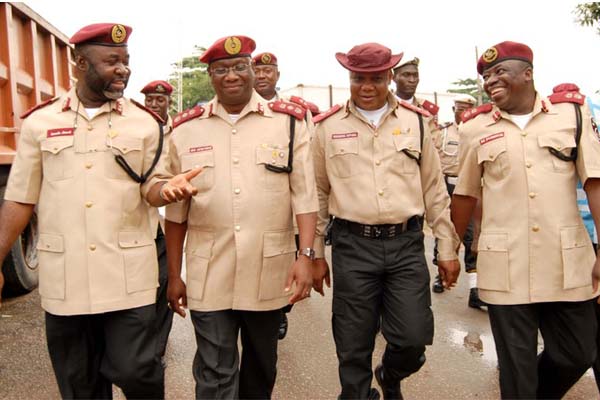 The Federal Road Safety Corps was founded by the Federal government of Nigeria in February 1988 through Decree No. 45 of the 1988 as amended by Decree 35 of 1992 referred to in the statute books as the FRSC Act cap 141 Laws of the Federation of Nigeria (LFN).
It was passed by the National Assembly as Federal Road Safety Commission (establishment) Act 2007.
Their main objectives is to eradicate road traffic crashes and create safe motoring environment in Nigeria. And in exercise of the functions, members of the Commission shall have power to arrest and prosecute persons reasonably suspected of having committed any traffic offence.
We bring to you the FRSC officers ranks/structure and the FRSC Marshals Ranks / Structure.
Ranks Of FRSC Officers:
1. CM – Corps Marshal
2. DCM – Deputy Corps Marshal
3. ACM – Assistant Corps Marshal
4. CC – Corps Commander
5. DCC – Deputy Corps Commander
6. ACC – Assistant Corps Commander
7. CRC – Chief Route Commander
8. SRC – Superintendent Route Commander
9. RC –  Route Commander
10. DRC – Deputy Route Commander
11. ARC – Assistant Route Commander (Entry Point)
To get the ranking at a glance, take a look at the table below;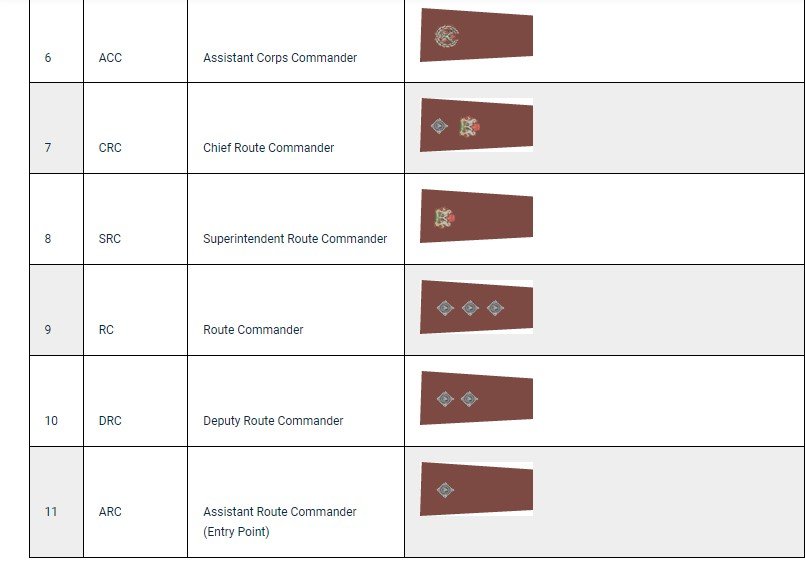 For the FRSC Marshal Rank/Structure, there are:
1. Junior Marshals:
CRMA – Chief Road Marshal Assistant
DCRMA – Deputy Chief Road Marshal Assistant
SRMA – Senior Road Marshal Assistant
RMAI – Road Marshal Assistant I
RMAII – Road Marshal Assistant II
RMAIII – Road Marshal Assistant III (Entry Point)
2. Non-Commissioned Officers (NCOs):
MI-I – Marshal Inspector I
MI-II – Marshal Inspector II
MI-III – Marshal Inspector III
3. Senior Non-Commissioned Officers (SNCOs):
CI – Chief Inspector
DCI – Deputy Chief Inspector
ACI – Assistant Chief Inspector
PMI – Principal Marshal Inspector
SMI – Senior Marshal Inspector