FRSC Launches Operation Zero Crashes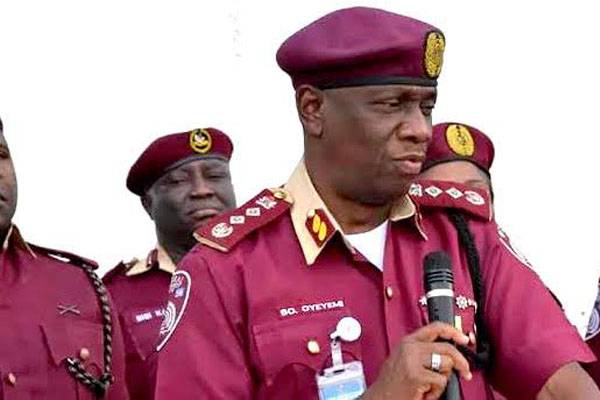 The Federal Road Safety Corps launched operation zero crashes in Enugu State on Tuesday, urging motorists to be considerate of other road users and drive at a controlled speed during the holiday season.
Dr. Boboye Oyeyemi, FRSC Corps Marshal, who launched the exercise with the theme 'Maintain Safe Speed, Avoid Night Travels, and Enjoy Quality Road Experience,' urged motorists to fix faults in their vehicles to avoid breakdowns on the road and causing traffic jams for other road users.
The Corps Marshal, who was represented by Assistant Corps Marshal in charge of Zone 9, Mr Francis Udoma, stated that his men and stakeholders will be in every nook and cranny of the country virtually 24 hours a day to attend to every road issue, be it traffic control, road emergencies, or healthcare.
"I intend to use this opportunity to urge public transportation passengers to join vehicles at designated parks rather than on the road, as well as to properly fill their passengers' manifests for security and safety reasons." Plan your journey ahead of time and leave early on the day of travel to arrive at your destination on time. Because you left early, you will be better prepared to deal with any unforeseen circumstances along the way.
"If possible and at your disposal, please avoid night travels and use the night hours to rest from the daily running around," he said.
Oyeyemi, on the other hand, urged those who had recently purchased vehicles and learned to drive to hire a time-tested driver to transport them to distant destinations so that they did not become victims of road fright.