Fuel Scarcity: See The Long Queue Of Cars Waiting To Buy Fuel At A Filling Station In 1975 (VIDEO)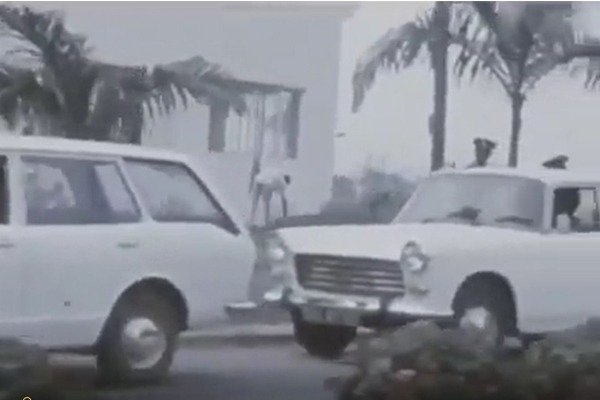 Watch How Nigerian Were Struggling To Buy Petrol In 1975 (VIDEO)
Nigeria represents a huge paradox. The country is the largest producer of crude oil in Africa. It is also one of the world's largest exporters of crude oil.
Despite all these, the country imports most of its fuel, and scarcity of petroleum products is a recurring problem in the country.
Usually, petrol scarcity happens prior to a hike in fuel prices. Other factors also contribute to it. For instance, the abandonment of the local refineries, the inordinate explosion of the population of vehicles. There was also the increase in exchange rates, mind-boggling corruption and the activities of the oil cabals, inefficient regulatory bodies, etc.
Other factors include rationing of crude to refineries, truck transit behaviours, bad road networks, inability to access most loading depots, the activity of oil vandals, non-functionality of inland depots etc have contributed to the problem of fuel scarcity in Nigeria.
Fuel scarcity did not start today. In fact, the first case of a severe shortage of petroleum product was recorded between 1966 to 1975. This was during Yakubu Gowon's tenure as Head of State. The shortage of petroleum products of that period was due to an increase in fuel price. The Gowon administration increased the price of petrol from 6k to 8.45k.
In the video below, it shows a long queue of vehicles and a crowd of Nigerians struggling to purchase petrol at filling stations in 1975.