Gov. Akeredolu Of Ondo Distributes Tractors To Farmers To Flag Off 2020 Agriculture Season (PHOTOS)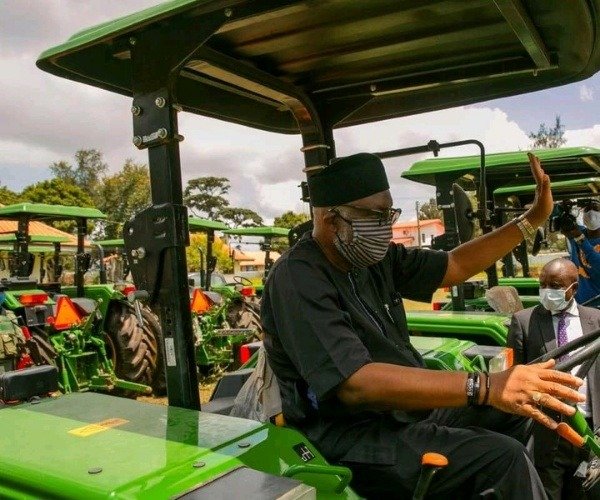 Governor Akeredolu Of Ondo distributes tractors and loans to farmers to flag off 2020 Agriculture Season.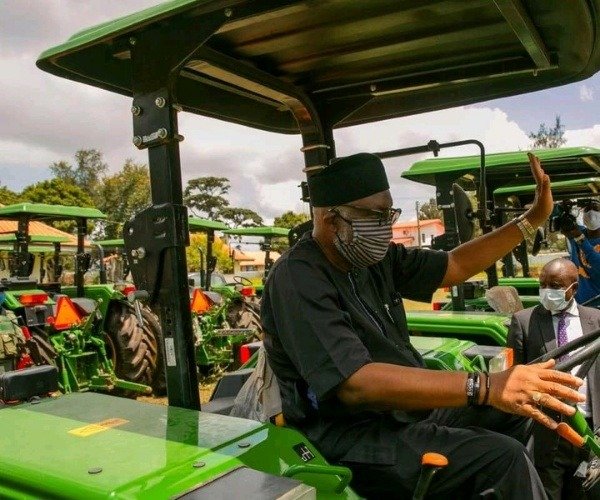 Ondo State Governor, Oluwarotimi Akeredolu, has flagged off year 2020 agriculture season with the distribution of free tractors and loans to farmers.
Speaking at the event, Akeredolu stated that this year event was the first of its kind. He maintained that it was the demonstration of the government's avowed promise to agriculture sector.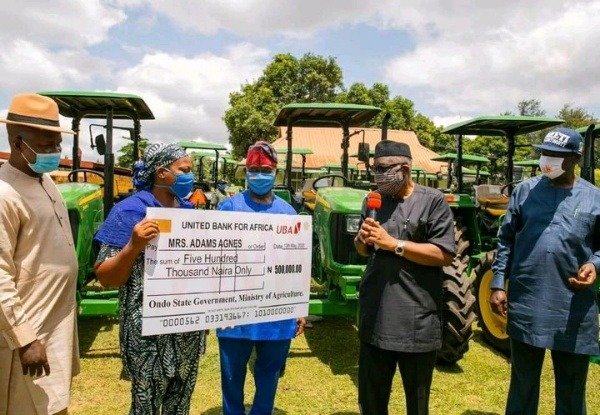 The governor, who also appreciated the Ondo State Agricultural commodity Association (OSACA) for the huge donations to farmers, said :
"You can see we are not many here, and we have set protocol in place how we can stay in the public.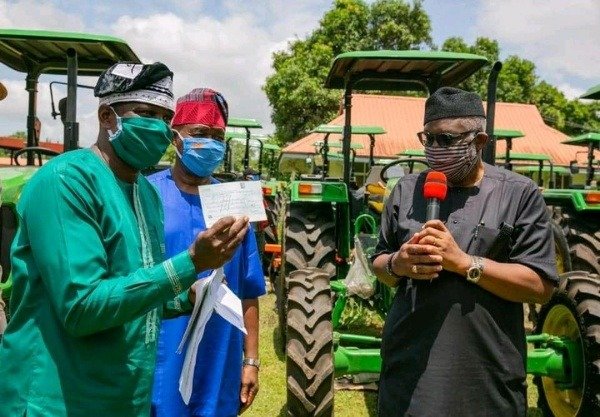 "We have milestones of achievements over the years on agriculture in Ondo State, and we are doing our best in Ondo State.
"We have decided to embark on several measures to boost sufficient food production for the residents because the effect of the pandemic is obvious to us all."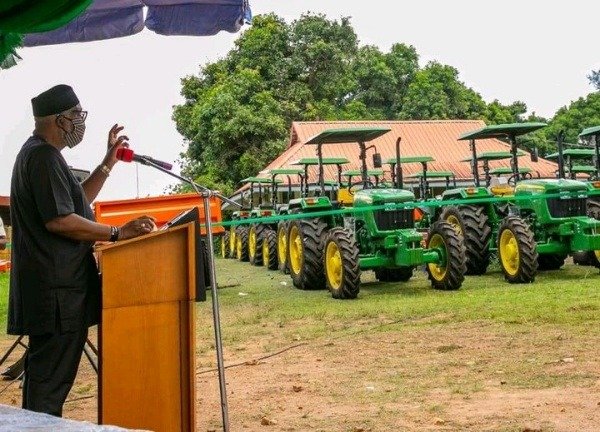 Commissioner of Agriculture, Otunba Gboyega Adefarati, had earlier appreciated the governor for his enormous contributions to agriculture sector.
He said :
"Let me use this occasion to express appreciation to our amiable governor, Arakunrin Oluwarotimi Akeredolu; for his supports at all times towards the development of agriculture despite the little resources available in the state"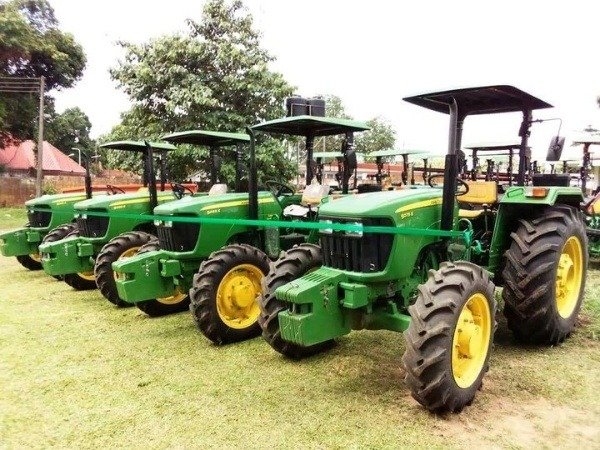 He added that :
"I am happy to inform you that Ondo State is one of the states to benefit three world Bank projects. Namely: livelihood improvement family enterprise-Niger Delta to the tune of 10million USD, livestock productivity.
Chairman Poultry Association of Nigeria, Rev Oluleye Gideon, in his votes of thanks; also commended the Governor for extending hands of help to the farmers of the state.