High-speed Train Derails In Italy, Kills Its Two Drivers And Injured 27 Passengers (Photos)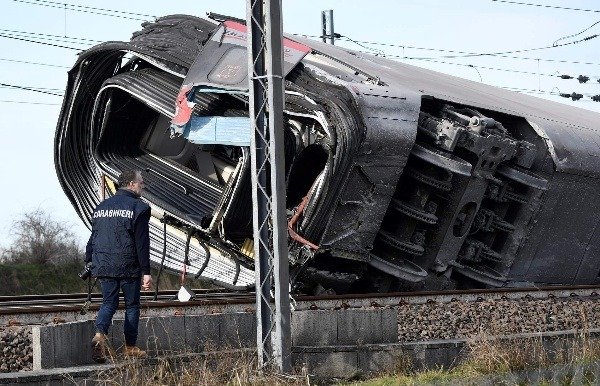 High-speed train derails in Italy, killing its two drivers. A cleaner and a passenger suffered significant but not life-threatening injuries.
Two people were killed and 27 injured after a high-speed train derailed in the northern Italian province of Lodi in the early hours of Thursday.
The incident, which killed its two drivers, interrupted traffic on the busy line between Milan and Bologna.
All services on the Milan-Bologna high-speed route were suspended and diverted through conventional lines after the crash.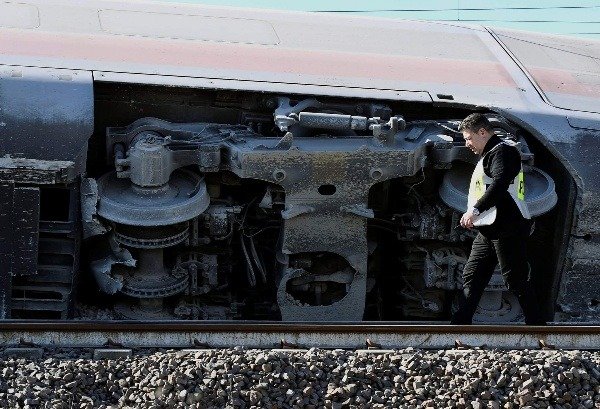 Officials said only 33 people was aboard the early morning train that was heading to the southern city of Salerno. The derailment happened at 5.10 am at Livraga after just 20 minutes into its trip.
A government representative told reporters at the scene that "There shouldn't be any more deaths," adding it was lucky the toll hadn't been higher.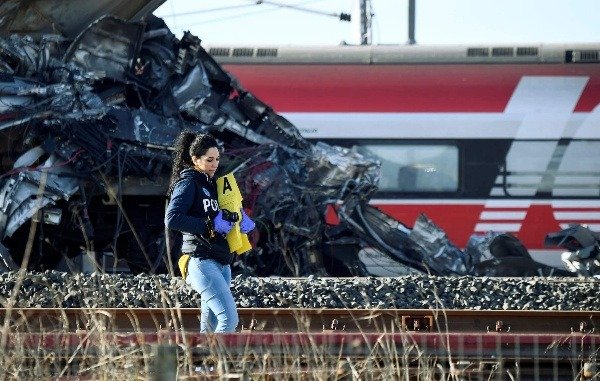 It wasn't clear what caused the train to leave the tracks, but local news agency said maintenance work was being carried out on the track where the accident happened.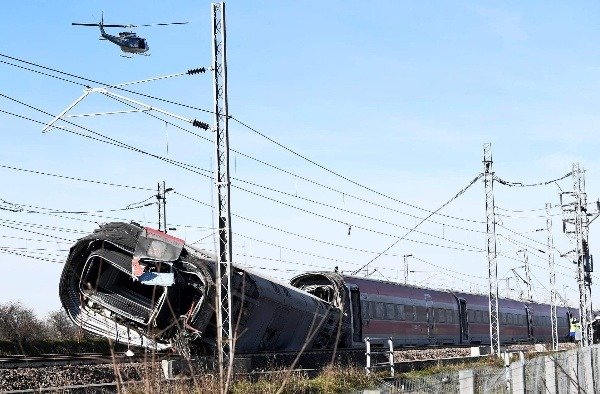 A video taken from the scene showed that the front engine and one passenger wagon had skipped the tracks.
Photographs from the scene also suggest the engine had broken clear of the rest of the train and smashed into an adjacent building.
The superfast trains can run at 300 km/h (186 mph). They are generally efficient, punctual and safe.
A survivor told local press:
"I thought I was dead,"
"I closed my eyes and prayed.
"The train was going very fast… suddenly, I felt a violent blow. A really loud roar."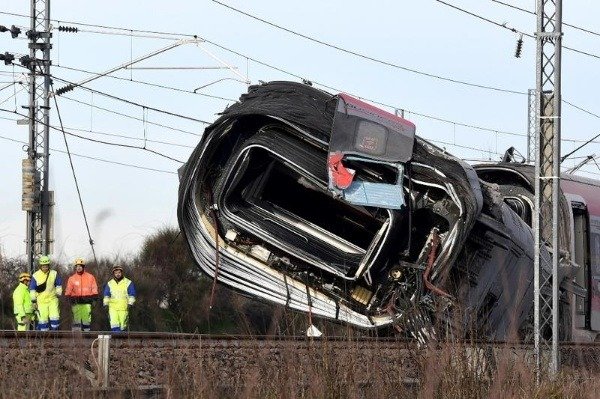 The survivor added that he was stuck on the train for 15 minutes before he and a friend escaped through a hole.
The causes of the accident is currently being investigated.