The Honda Place Abuja Bills Man N15million To Fix His 2012 Honda Civic Coupe Worth N4million (Photos)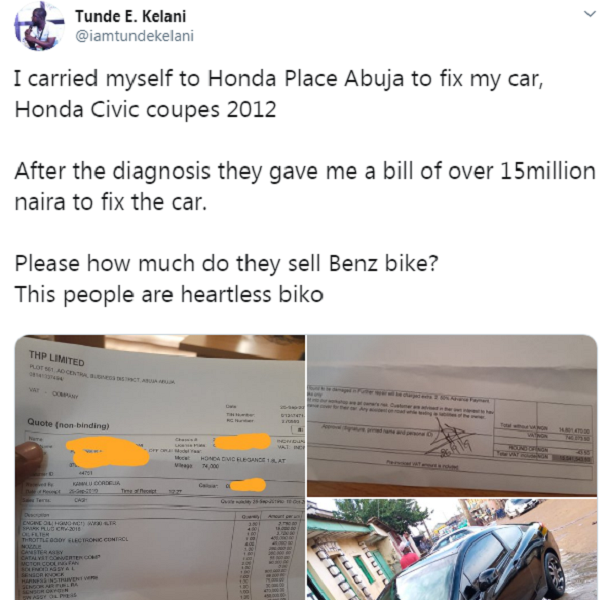 A Twitter user whose handle is @iamtundekelani  shared his experience when he took his car to Honda Place Abuja for repairs.
He said he was given a bill of N15million after diagnosis was carried out on his car – 2012 Honda Civic Coupe. Funny enough, the cost of this 2012 Honda Civic (foreign used) is even below N4million.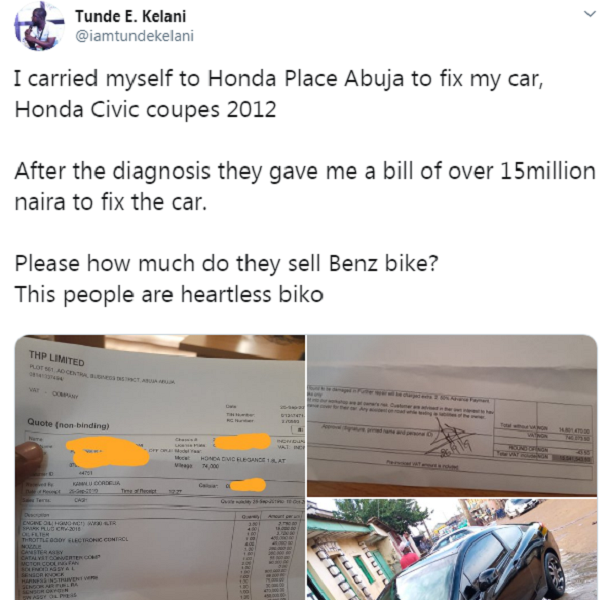 He wrote;
I carried myself to Honda Place Abuja to fix my car, Honda Civic coupes 2012
After the diagnosis they gave me a bill of over 15million naira to fix the car.
Please how much do they sell Benz bike?
This people are heartless biko
There are speculations that the person who typed the bill used to work at National Assembly budget compilation room.
The car owner finally took his car to Bwari mechanic village.
See more photos below;