Huge Airbus A330 Aircraft Was Purposely Sank In Turkey To Attract Scuba Divers And Boost Marine Life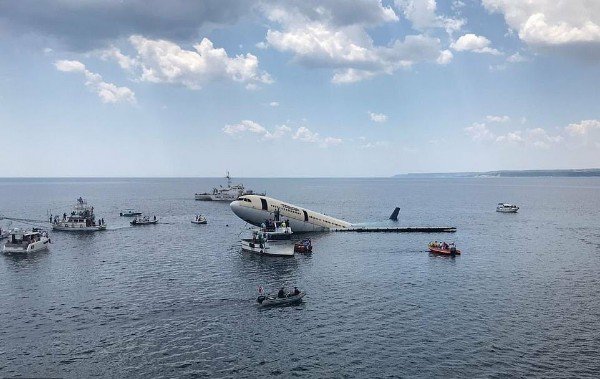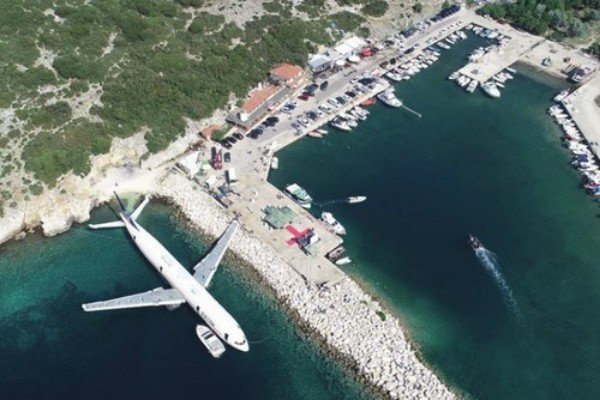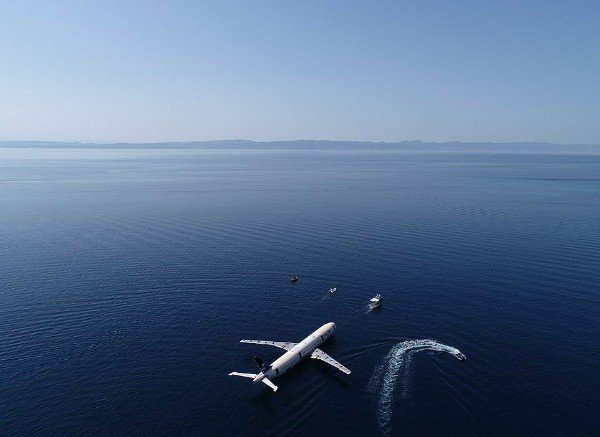 Turkey has submerged a decommissioned Airbus A330 aircraft in the Gulf of Saros in the northern Aegean Sea in a bid to create artificial reefs and attract diving tourists.
After being towed by large rubber boats to the spot where it was submerged, the boats were then deflated to allow the huge plane, believed to be the world's largest airplane ever submerged for diving tourism, sink 30 meters below the sea surface.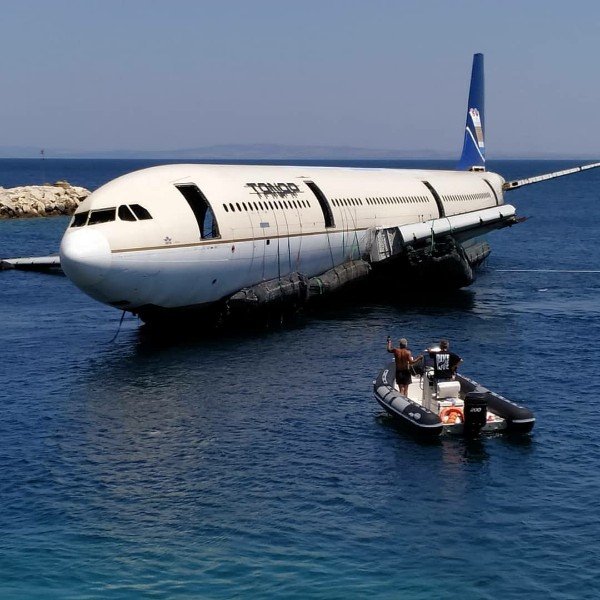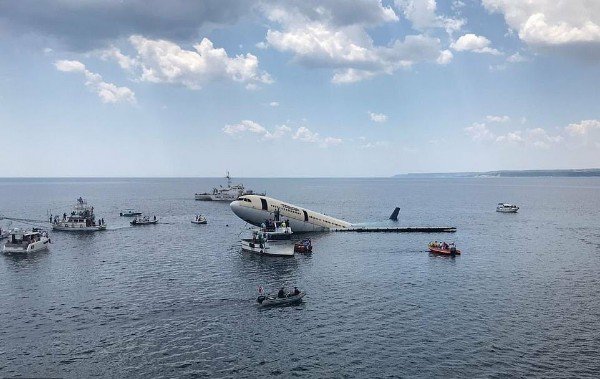 It took about four hours for the crews to sink the 90-ton passenger plane. First diving took place on June 15, just a day after the passenger plane was lowered into the sea. The divers took footage of the sunk plane, which has a length of 65 meters and wing width of 60 meters.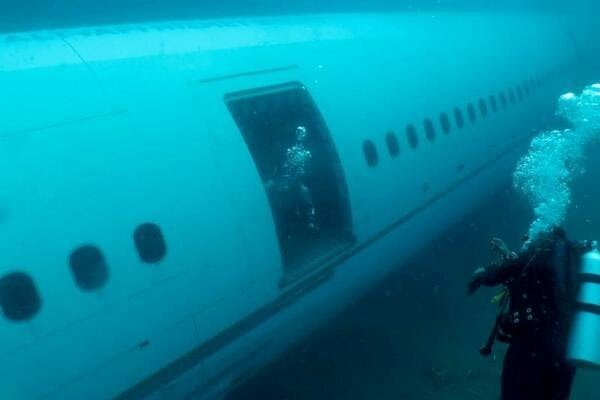 Turkish government said:
"With this project, the aim is to increase the underwater biodiversity off the coast of Kusadası and to further develop underwater tourism in the area. We expect some 250,000 domestic and foreign tourists per year to come here for diving"
The decommissioned aircraft, which made its first flight in 1995 and bought for just $100k or N36 million – after being retired last year, was brought to Edirne under the sponsorship of Trans-Anatolian Natural Gas Pipeline Project .
It's not the first time that a plane has been sunk in Turkey. Three small-sized planes were also been lowered into the waters off the Aegean coast a couple of years ago to help to create artificial reefs and underwater tourism.