This Spectacular Fly Past Of Airbus Family Of Aircrafts Across France Celebrates Its 50-year Anniversary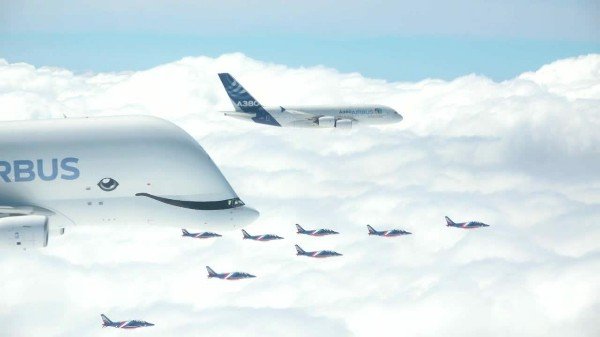 European aircraft manufacturer Airbus is 50. And to mark the anniversary of making things fly, the World's second largest Aircraft maker brought together its modern and efficient family of aircraft for a special family flight across the city of Toulouse as well as over Blagnac airport where Airbus is based.
The fly-pasts in Toulouse featured the full Airbus commercial jetliners family, including the A380, A350, A330, A320 and Beluga XL, along with Dassault Alpha Jets of Patrouille de France aerobatic demonstration team.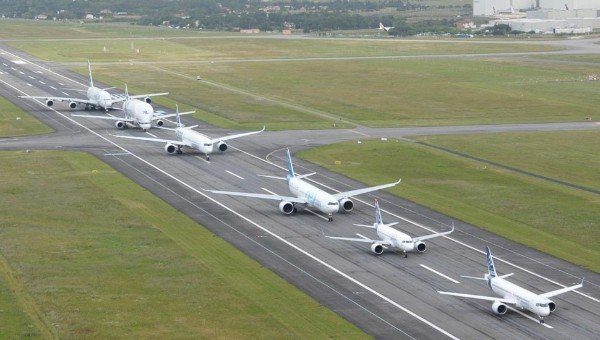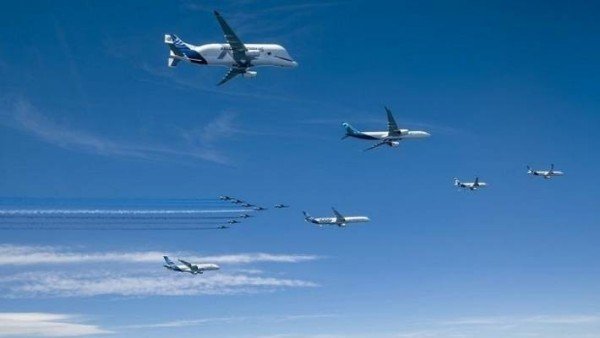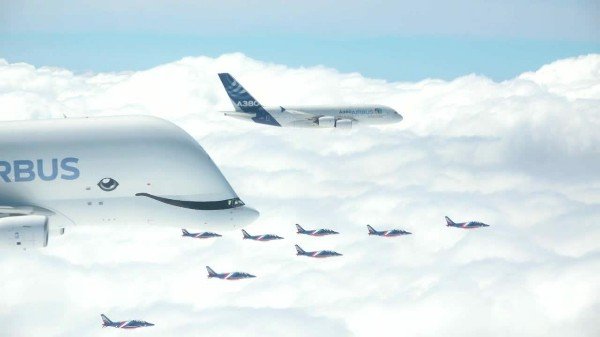 CEO of Airbus, Guillaume Faury, said:
"Airbus' story is one of ambition and progress, and has been a showcase of European integration. Over five decades, we have brought together civil and defence aviation businesses from throughout the continent.
"For 50 years, we have pioneered many firsts through our passion and innovation, transforming the industry and helping to move society forward. Airbus is a story of incredible men and women, a story of great achievements in the past and, above all, in the future."
Since Airbus' first commercial aircraft A300 made its first flight on 28 October 1972, the European aviation firm, formed to compete with American companies such as Boeing, McDonnell Douglas and Lockheed, has delivered 12,000 aircraft to date.