Hydrogen-Powered Cars To Compete In 2024 Dakar Rally (Photos)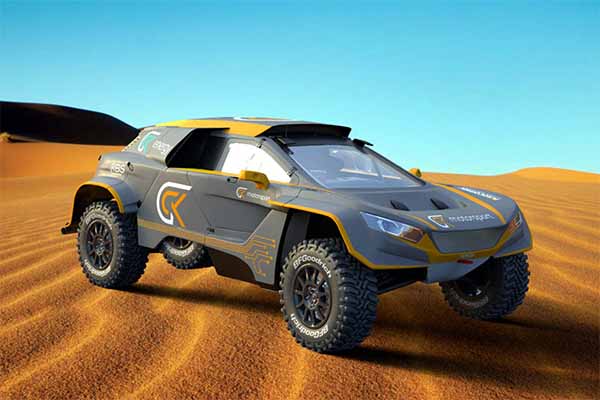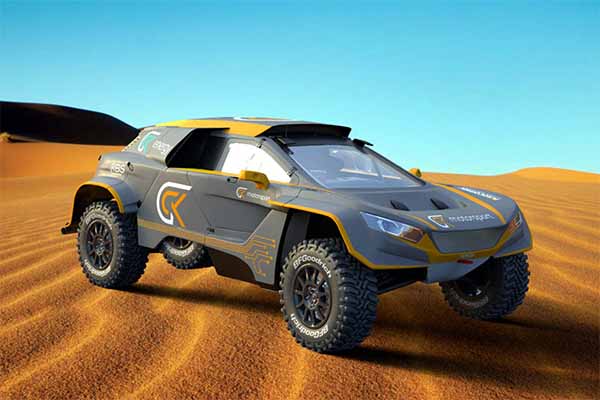 GCK Motorsport has announced plans to run a hydrogen-powered vehicle in the 2024 Dakar Rally. Founded by Dakar veteran and former free-skiing world champion Guerlain Chicherit, GCK will begin a four-year off-road program in 2021 with an all-electric vehicle.
The new GCK e-BLAST 1 chassis, which has already been in testing, won't contest January's Dakar Rally in Saudi Arabia. However, the electric machine will compete in selected off-road events later in 2021. The chassis itself is based on the Peugeot 3008 DKR, which claimed overall Dakar honors in 2017 and 2018.
The current GCK e-BLAST 1 is powered by a bespoke electric Powertrain and 150kW battery, which generates 340hp, 1000Nm of torque – 200 more than the Peugeot's 800Nm – and a top speed of 180 km/h.
The hydrogen car will continue to be developed by GCK Motorsport and sister companies GCK Technology and GCK Energy, with an aim to have a two-car hydrogen operation competing at Dakar in 2024.
GCK intends to present its hydrogen car at the 2022 Dakar event before it is race-ready in 2023. GCK will also make their green racing technology available commercially to other teams attempting the Dakar Rally. This will inturn reduce the environmental impact of off-road competition.
In a statement Chicherit said. "I've been working on bringing together my passions for Motorsport and technology with my vision for a sustainable future,". He further added. "Living in the Alps is a daily reminder of the steps we need to take to develop cutting-edge technology and use our existing Motorsport projects as a platform to drive a sustainable transformation.
GCK CEO Eric Boudot added. "We're really excited to present the GCK e-Blast 1, the first step in what we believe to be the future of long-distance cross-country racing: hydrogen-powered vehicles."Our investment in hydrogen technology will enable us to race the first hydrogen-powered car in Dakar in 2023."
The 43rd edition of the Dakar Rally will commence on 3 January, with the route unveiled on Wednesday.