Hyundai Launches Casper Van Which Is So Adorably Cute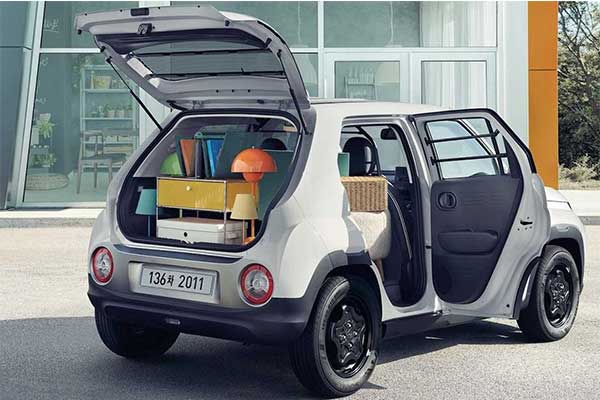 The Hyundai Casper has been a hit both in terms of sales and design, with a lot of people expressing their admiration for the tiny Korean model. Now, Hyundai expands the range of the model with the addition of the Casper Van, a two-seater LCV variant targetted at professionals looking for a stylish small van.
Like the regular Casper, the van derivative retains the quirky yet endearing styling that makes it so appealing. But instead of rear seats, the commercial Casper receives more packing space. Despite its compact dimensions, it boasts approximately 33 cubic feet of cargo space. Darting around congested cities, drivers often pull daring stunts to ensure parcels get delivered on time. To protect the occupants upfront, a partition separates passengers from items in the load bay. The rear windows are also protected, with black-painted metal bars ensuring the glass doesn't bear the brunt of a flying package.
Power is provided by a three-cylinder 1.0-litre naturally aspirated engine with a mighty 75 hp (56 kW) and 95 Nm (70 lb-ft) of torque. If you plan to carry heavier loads, then the more potent turbocharged 1.0-litre three-pot would be the better choice as it's rated at 99 hp and 172 Nm (127 lb-ft). Regardless of choice, both engines send power to the front wheels via a four-speed automatic transmission.
Unlike its passenger-ready sibling, the Van is only available in the base-spec smart trim which means you will be missing features like the infotainment touchscreen found on higher trim levels.