Inside Singapore Changi Airport's New ₦450b Glass Dome Mall That Has A Rainforest, Waterfalls And Clouds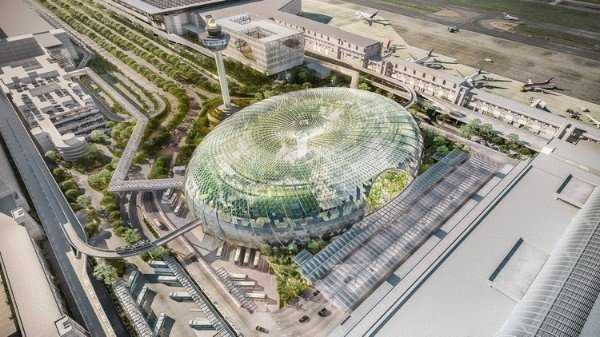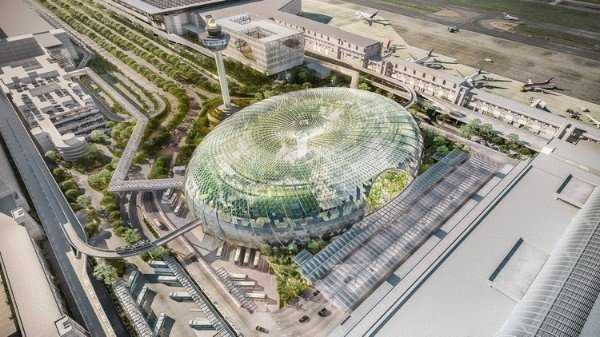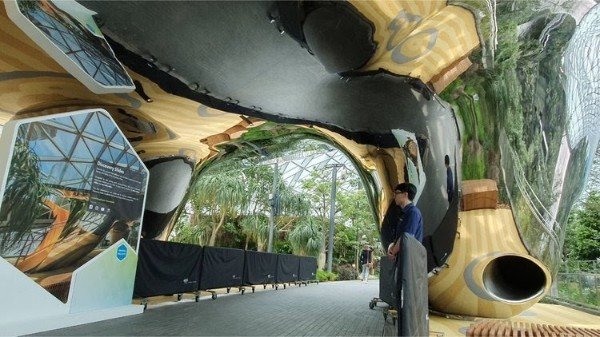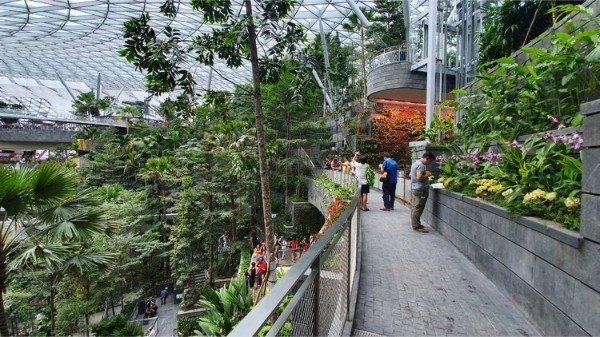 The World's best airport, Singapore's Changi Airport, has unveiled a spectacular new $1.25 billion (or ₦450 billion in Naira) glass dome called Jewel Changi Airport that features the world's biggest indoor waterfall and a massive indoor garden. It comprises 10 storeys across a total area of 137,00 square metres, all under a glass and steel facade.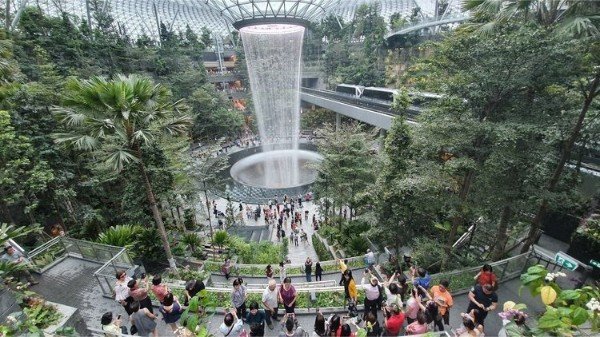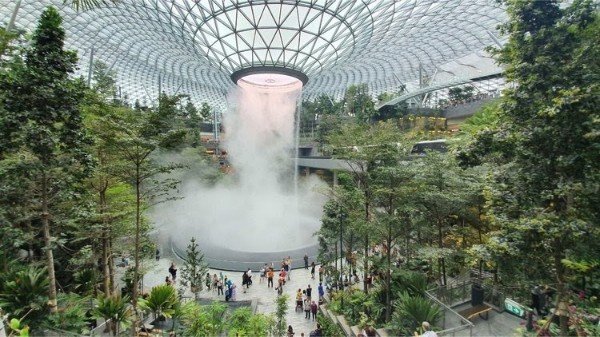 The waterfall alternates between water and mist
The core of Jewel is the Forest Valley, which houses more than 200 species of plants. The Rain Vortex, the world's tallest indoor waterfall, showers down seven stories from a central open oculus in the domed roof.
The top floor of Jewel feature a Canopy Park, with play attractions, gardens, walking trails, and dining outlets.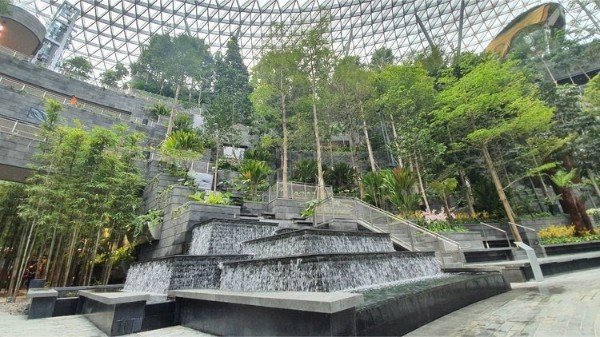 The crystal clouds are made from wire and faux gems.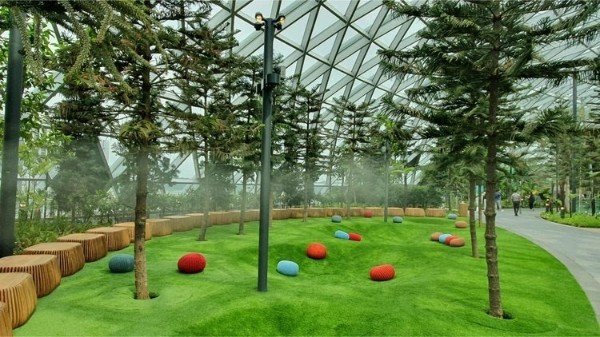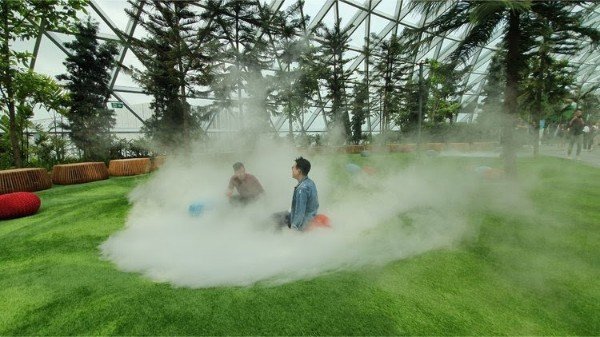 Every few minutes, the dips fill with fog
Surrounding the Jewel will be over 280 retail stores and eateries, as well as Jewel's own 130-room hotel, YOTELAIR Singapore Changi Airport.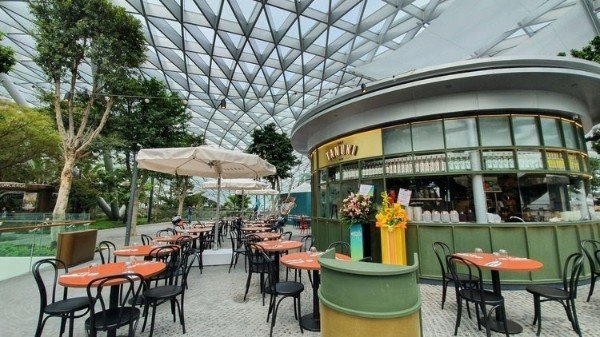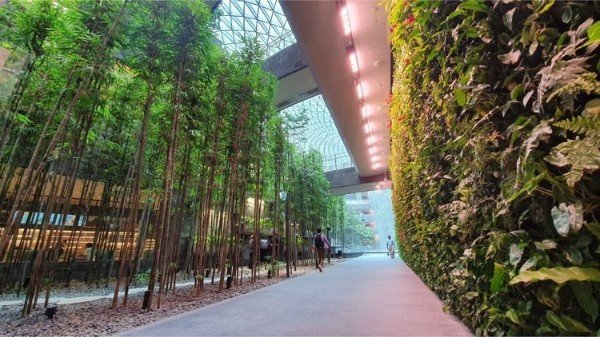 The complex was designed by a team of consultants comprising Safdie Architects led by world-renowned architect Moshe Safdie, as well as architects RSP and Benoy.
Singapore's Changi Airport has held the world number one title for six years running in the Skytrax awards.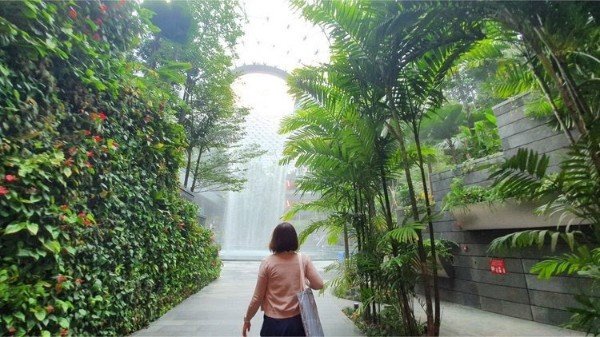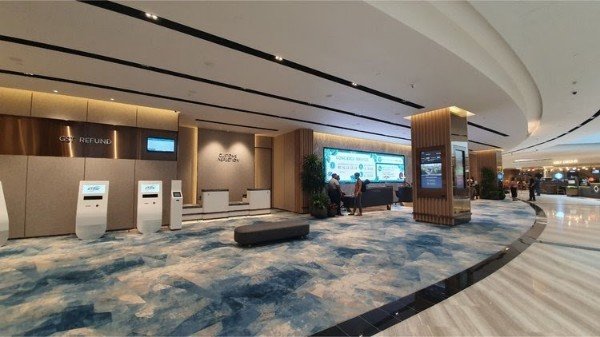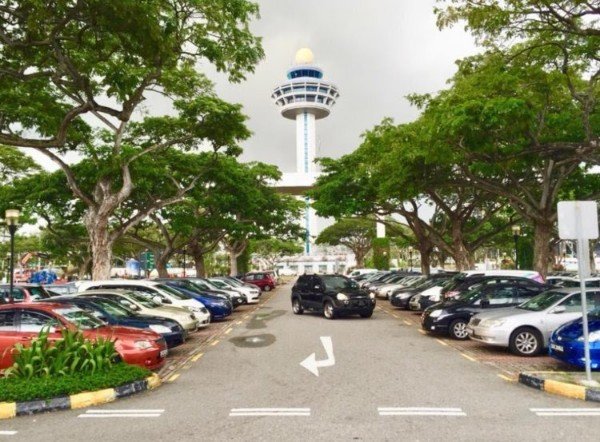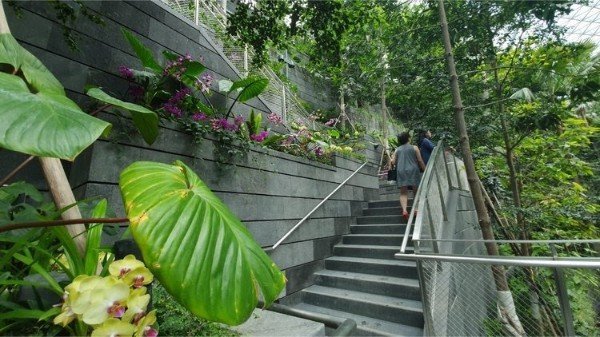 The airport, which handles about 7,400 flights every week or about one every 80 seconds , is the world's seventh busiest airport for international traffic.
It manages a record 65.6 million passenger movements and 2.15 million tonnes of airfreight throughput in 2018.