Is This The Most Sophisticated Public Toilet In Nigeria? (See PHOTOS)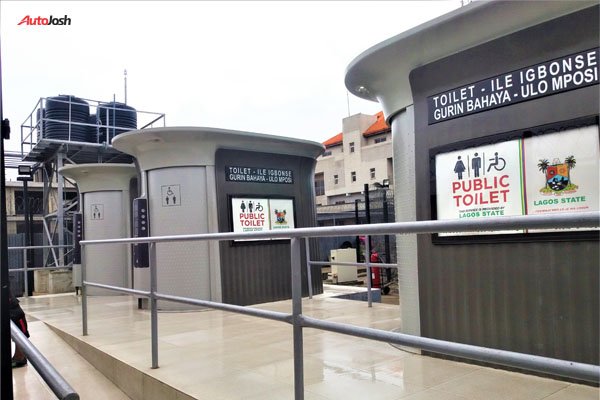 One of the legacies of the Governor Akinwunmi Ambode administration is the remodeling and construction of the Ojodu-Berger stop. This very important bus stop is located at the fringes of the state.
The reconstructed bus stop features a very expansive layby.
However, a very conspicuous feature of the bus stop is a strategically located public convenience (toilet).
This ultra-modern public toilet is indeed a visually-pleasing sight to behold.
Apart from other features, the public toilet facility is designed to make it easy for physically challenged Lagosians to use.
Interestingly. these public toilets have been installed for quite some time now. Strangely, it is yet to be commissioned for public use.
This has now left frequent  commuters  at the Berger Bus stop  wondering if these particular public toilet toilets  were situated there to offer relief to commuters, or they were simply placed there to offer aesthetic value to the remodeled Berger bus terminal.
All that notwithstanding, isn't this the most resplendent public convenience you have seen in Nigeria?