Jaguar Land Rover Patents A Car That Predicts Weather And Adapts Accordingly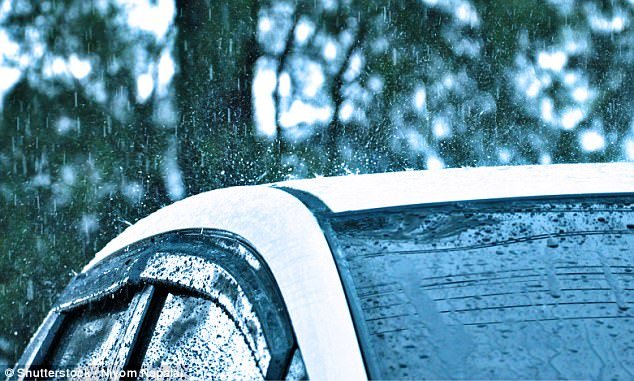 Jaguar Land Rover is developing a car technology which will shut or open sunroof, automatically close windows or turn on the heating by detecting the change in weather. Not just that,adjustments would be made with safety features of the cars like brakes, traction control and windscreen wiper settings as per the data received.
Jaguar Land Rover even goes so far as to say the cars will be able to predict the weather better than forecasters,by focusing on local conditions.
The weather forecasting system uses a suite of air pressure,humidity and light sensors to help its vehicles predict changes in conditions and adapt to them.
Cars equipped with the system could tweak the air conditioning if it finds the weather is getting warmer during a journey or increase the cabin temperature if it will get colder.
Safety features such as the braking system, traction control and windscreen wiper settings could also be automatically adjusted to ensure the vehicle can cope with the incoming weather.
The patent said: "The forecast may be a forecast of the likelihood of rain. 'The forecast may indicate there is a likelihood of one or more weather conditions, such as rain, within a predetermined period of time, such as five minutes,although it will be realised that other time periods may be used."
The vehicle may then adapt to the local weather conditions.
In particular,it may close one or more windows,or close a roof of the vehicle in response to a forecast being indicative of rain.
See Related Post Why Nigerians Are Afraid To Buy Some Car Brands? – Gabriel Salifu