Former President Of Ghana, Jerry Rawlings, Seen Helping To Direct Traffic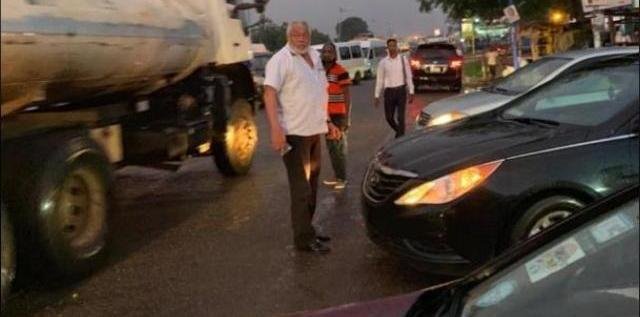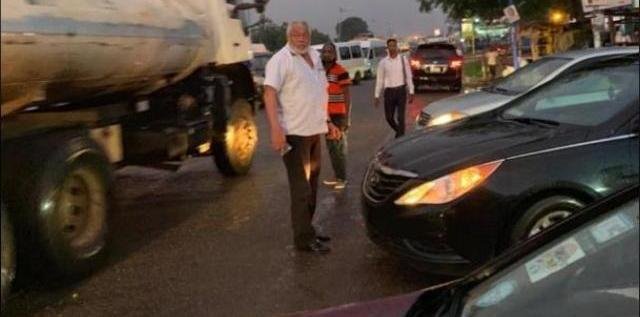 Jerry John Rawlings is a former Ghanaian military leader and politician who ruled the country from 1981 to 2001 and also for a brief period in 1979. He led a military junta until 1992 and then served two terms as the democratically elected President of Ghana.
According to 3news.com, Jerry Rawlings was on the Prampram stretch of the Accra-Aflao road and could not stand the conduct of the drivers.
As someone who likes order, the former leader got down from his vehicle to direct traffic.
"Mr. Rawlings, according to a close associate, has noticed the indiscipline on several occasions and therefore decided to 'step out and direct traffic and bring a sense of orderliness'," the news outlet reported.
Source: myjoyonline.com