Kanye West Gifts Customized Lamborghini Urus SUV To Former Manager For His Birthday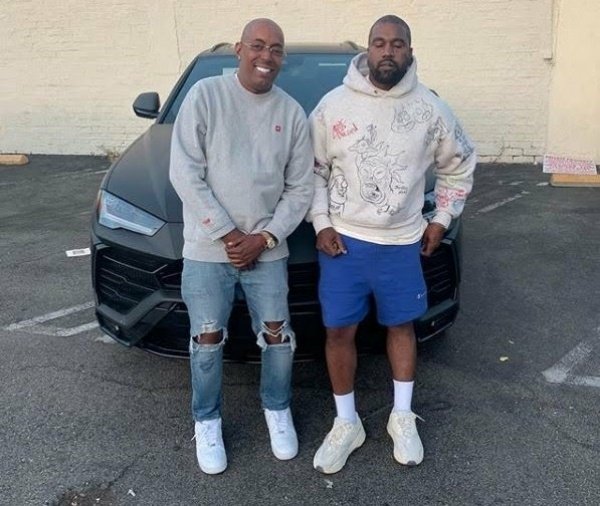 American rap artist Kanye West may have the ugliest Lamborghini Urus in the world, mostly because he customized the superSUV with his own designs, that hasn't stopped him from gifting his former manager, Monopoly, a customized version of the Hypercar.
The customized matte-black Lamborghini Urus arrived outside of Los Angeles restaurant Delilah where Monopoly was celebrating his big day with friends.
He shared a photo of the pair, who had been together for 30 years, posing in front of a custom Lamborghini Urus SUV.
Monopoly captioned the post:
"Happy BDAY to me !!!! Words cannot express my gratitude …. I'm at a complete loss."
The Urus SUV comes powered by a twin-turbo 4.0-liter V8 that produces 641 hp. This engine will move the 2.2 tonnes superSUV from standstill to 62 mph in 3.6 seconds and a topspeed of under 190 mph.
The fast-selling Urus was the fastest SUV in the world for over two years until it was beaten by the Bentley Bentayga Speed last month, which has a top speed of 190 mph and beating the Urus by 0.5 mph.