Lady Shows How She Used Grammar To Throw Her Driver Who Loves Blowing Big Grammar Off Balance (Photos)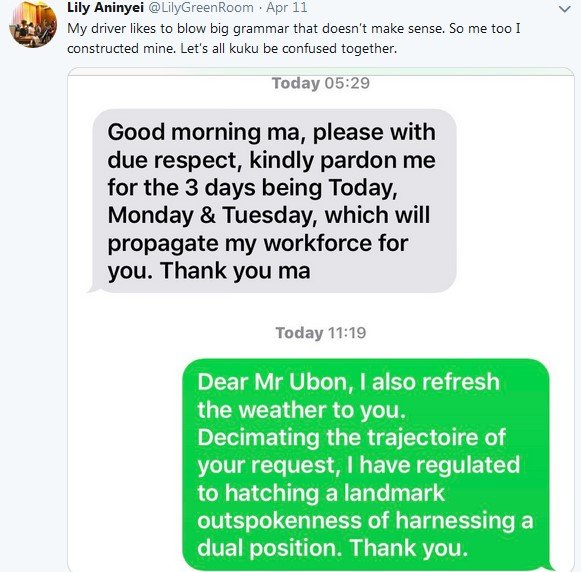 A Nigerian lady with the Monika @LilyGreenRoom on Twitter shared a text message conversation between her and her driver. She complained that her driver is fond of blowing incorrect and big grammar. She finally took her own pound of flesh; she texted back.
She wrote;
My driver likes to blow big grammar that doesn't make sense. So me too I constructed mine. Let's all kuku be confused together.