Lagos State Commences Clean Up Of Waterways (Photos)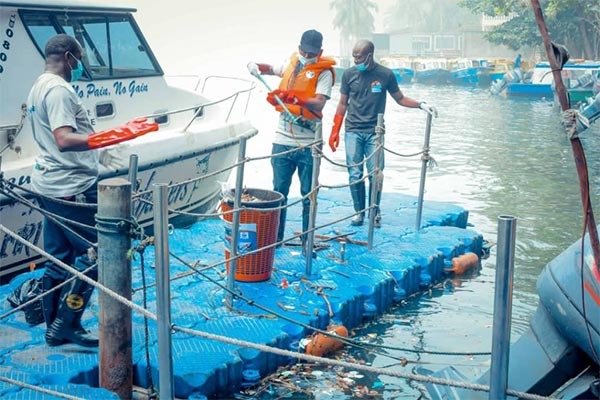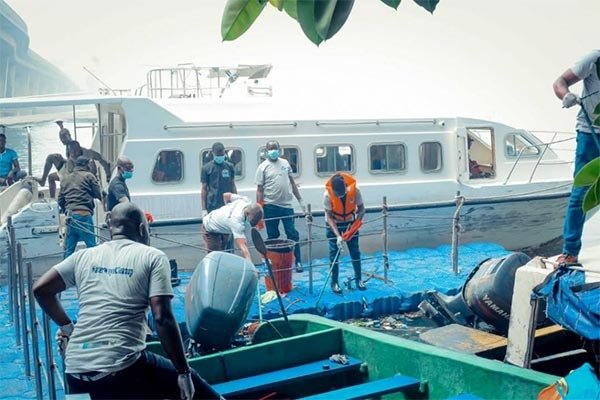 The Lagos State Government has embarked on the cleanup of waterways and coastal regions to ensure better water transportation. This operation is to enable over 22 million individuals who are set to explore the benefits of the deployed ferries.
Governor Sanwo-Olu, represented by the Commissioner of Transportation, Dr. Frederic Oladeinde, at the launch of the campaign held at Five Cowries Terminal, Falomo Lagos, stated that the government has put a policy in place for regular cleanup and protection of waterways to ensure it derives returns on its huge investments in water transportation.
"Water Transportation no doubt provides the best possible alternative means of transportation. The present administration would leave no stone unturned to ensure its total development", Sanwo-Olu stated
He disclosed that the first phase of the cleanup would cover 15 km of city beach between Kuramo Waters, Victoria Island, and Lekki Conservation Center, while the second phase would cover another 15 km between Ilubinrin in Lagos Island and Periwinkle Estate in Ikate as well as 4.8 drainage outfalls in the Lagos East Senatorial District.
The Governor explained that problems caused by marine litter were multifaceted. He attributed it to inappropriate solid waste disposal, intentional dumping of fishing gears product that is not environmentally friendly.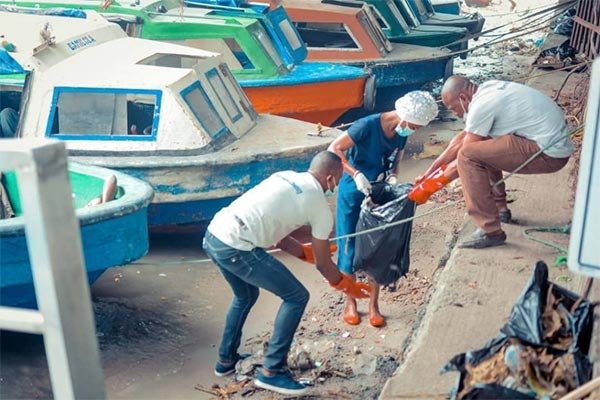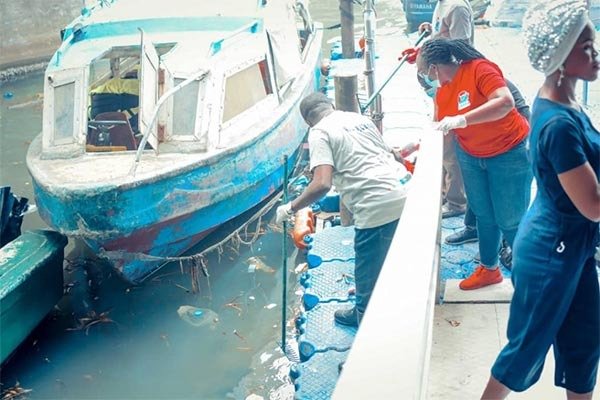 Sanwo-Olu explained the cleanup is to protect the economic and environmental interests of Lagosians in riverine communities. He also stressed that continuous degradation of the waterways would sabotage the opportunities available for Lagos State.
The Governor urged relevant stakeholders in the Water Transportation Sector to support and ensure the success of the cleanup exercise. Sanwo-Olu reassured that the present administration would continue to support and fund initiatives towards shoreline protection and efficient water transportation services.
Earlier, General Manager, Lagos State Waterways Authority, Mr. Damilola Emmanuel stated that the Waterways Clean-up Campaign is aimed at creating awareness on the dangers of marine waste. He also said that holistic research will be conducted to determine the cause of the pollution.
While corroborating the Governor on the need for urgent action on waterways cleanup, Emmanuel disclosed that the State government has also set up the campaign to create a synergy with relevant stakeholders including Lagos State Waste Management Authority (LAWMA), Lagos State Safety Commission (LSSC) as well as Food And Beverages Recycling Alliance (FIBRA) to proffer a long-lasting solution to the perennial issues affecting Lagos Aquatic resources